All free Analytics & Reporting Power-Ups
Trello reporting power-ups
.
Check out our top picks below, or scroll down to the full list
Top 3 free Trello reporting power-ups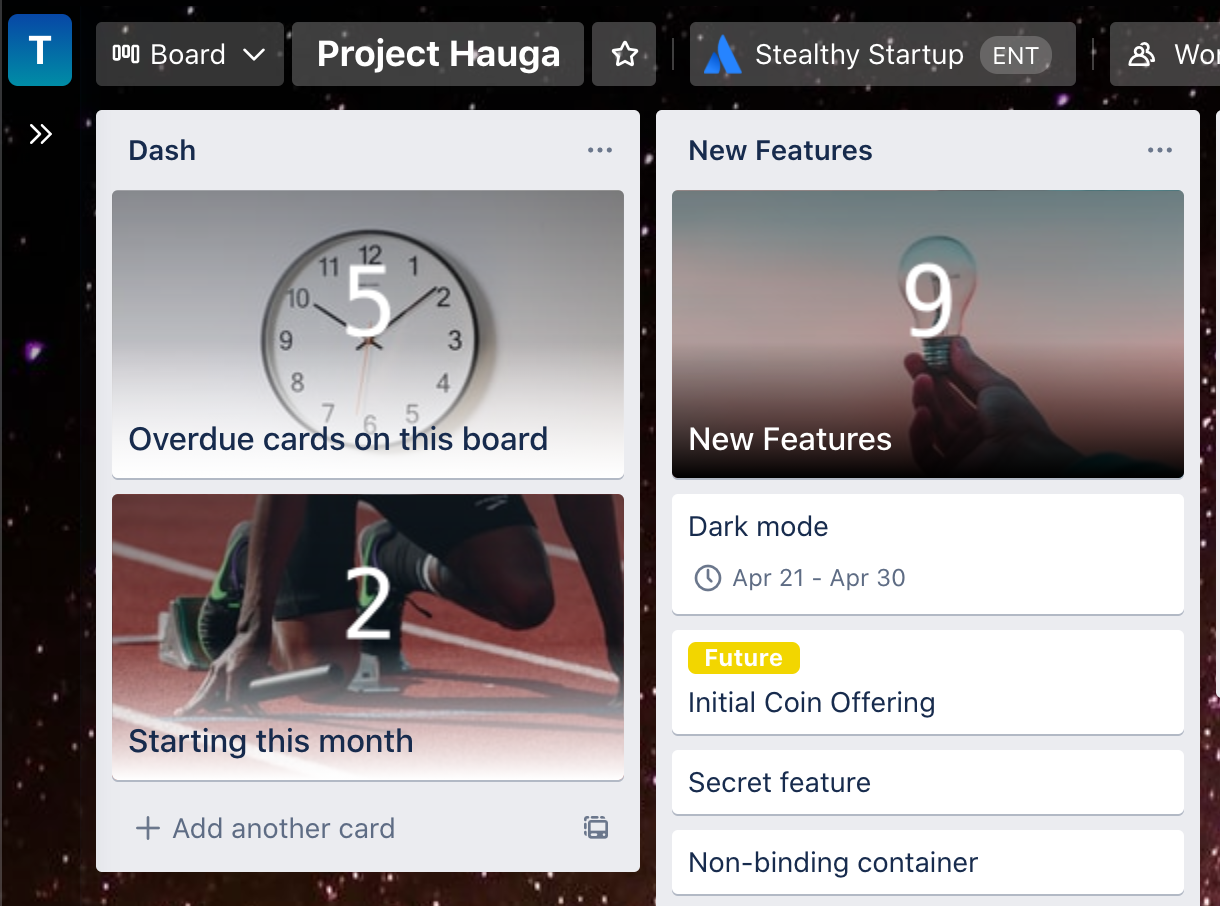 Dashcards is probably the first place to start if you want some simple reporting within Trello. It is built by Trello and is free to use so there should be no IT/security or cost concerns to giving it a try. It is fairly limited in what it can do, but you can easily give it a go and if it's not delivering what you need maybe take a look at our flexible reporting with Trello guide for some more in depth reporting options.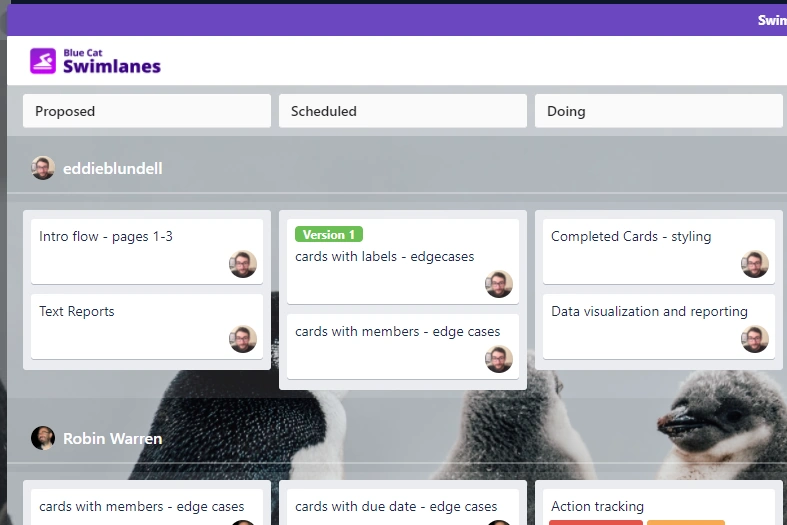 Swimlanes adds a great new view to your Trello boards. You can view your Trello boards broken down by member, label or custom field. This lets you see which team members have work at different stages in the process, or get the same breakdown for any of the labels or custom fields you use. You can also easily drag and drop to reassign cards between members or change labels or custom fields.
Note: Not using custom fields yet? check out our guide to custom fields
Chronos is one of the few time tracking tools which operates completely within Trello, without needing a subscription to an external application. It is also one of the only free time tracking tools which goes beyond the absolute basics. We have a more complete review of Chronos and other time tracking options in our Trello time tracking guide.
All free power-ups