All free Board Utilities Power-Ups
Check out our top picks below, or scroll down to the full list
Top 5 Free Board Utility Trello power-ups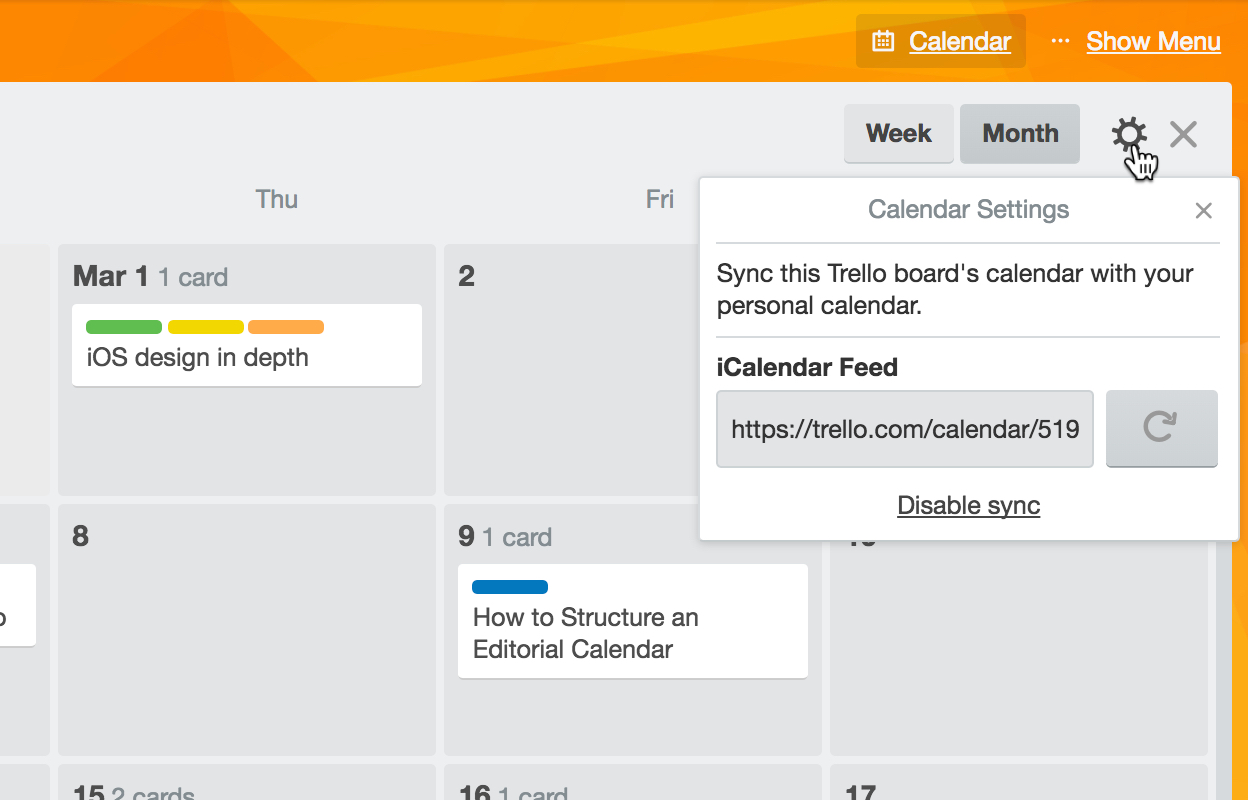 No other power-up comes close to Calendar with it's 9M+ installs! This is the best way to see your cards due dates by week or month, drag and drop to change due dates, filter your cards and export your cards to 3rd party calendar apps.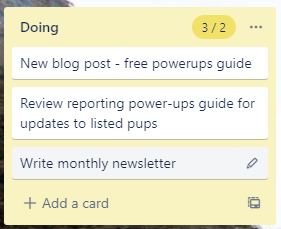 List limits lets you set an ideal limit to the number of cards in any given list, when you go over that number the list will change colour to red. I use this on my main Trello board to see when I am taking on too many tasks in parallel. Teams can use this in the same way, to get some visual feedback if they are trying to do to many things at the same time. Limiting work in progress like this is a key principle of Kanban so if you are already working Kanban you likely are trying to limit WIP in some way, but I think everyone can benefit from this same simple approach to managing their workflow.
Bonus: Because it is developed by Trello, this power-up is one of the few which also works on mobile.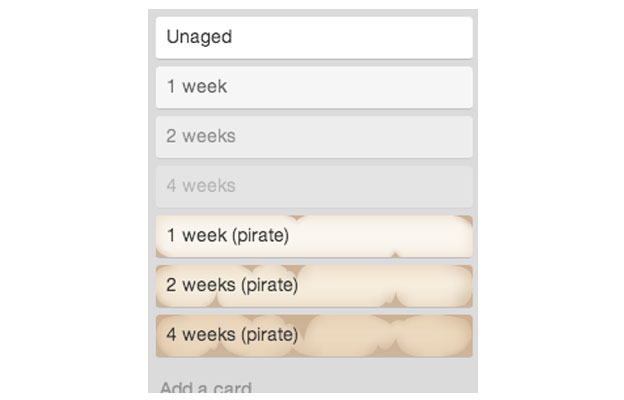 Another power-up from the team at Trello and one of our top picks in our board utilities for reporting guide. Card aging makes it easy to spot cards which haven't had any updates made to them recently. For something a bit more robust you should check out our time in list power-up which shows exactly how long each card has been in it's current list.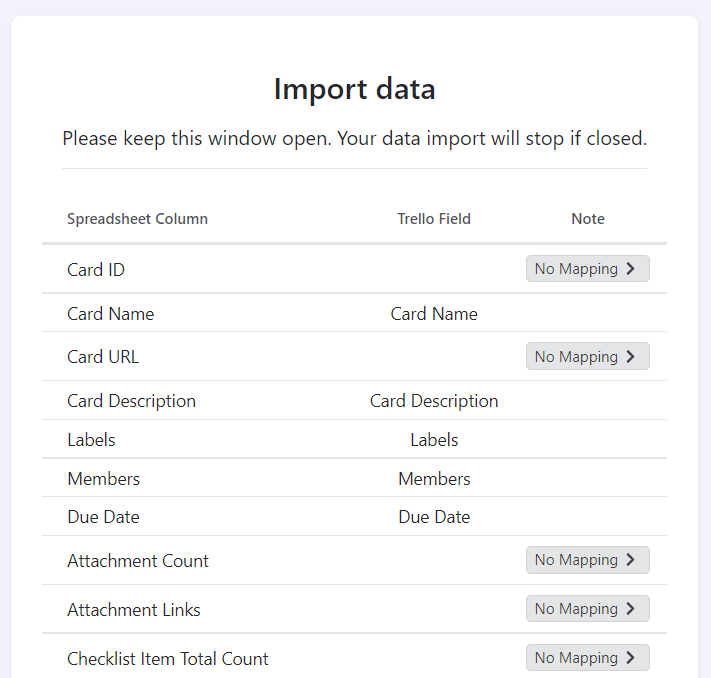 Need to get a spreadsheet of cards into Trello? Then check out the only free imports power-up. Easily import cards from excel, CSV or google sheets. Import data into all the standard Trello fields as well as any custom fields. You can even use this in combination with Trello's export feature to create and restore backups of your boards.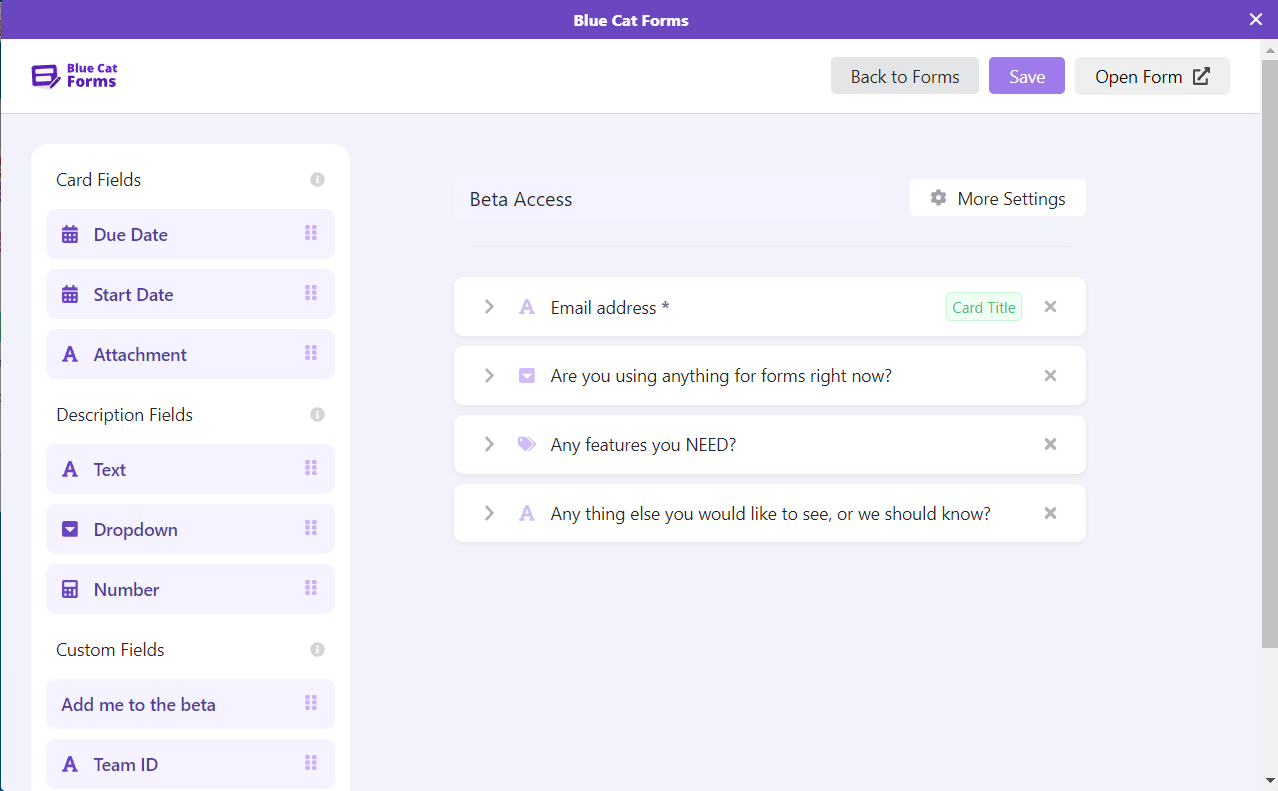 Forms has a free tier which limits some of the functionality and the number of form fills you can accept each month. Use forms to create great looking forms which create cards on your boards. You can map form fields to all the standard Trello fields, custom fields and even have attachments added to your cards.
All free power-ups