All free HR & Operations Power-Ups
Human Resources and Operations power-ups is another area where there are only a few power-ups. Less than 20 power-ups last time we checked, these are our top picks, or scroll down to the
full list
Top 2 Free HR and Operations power-ups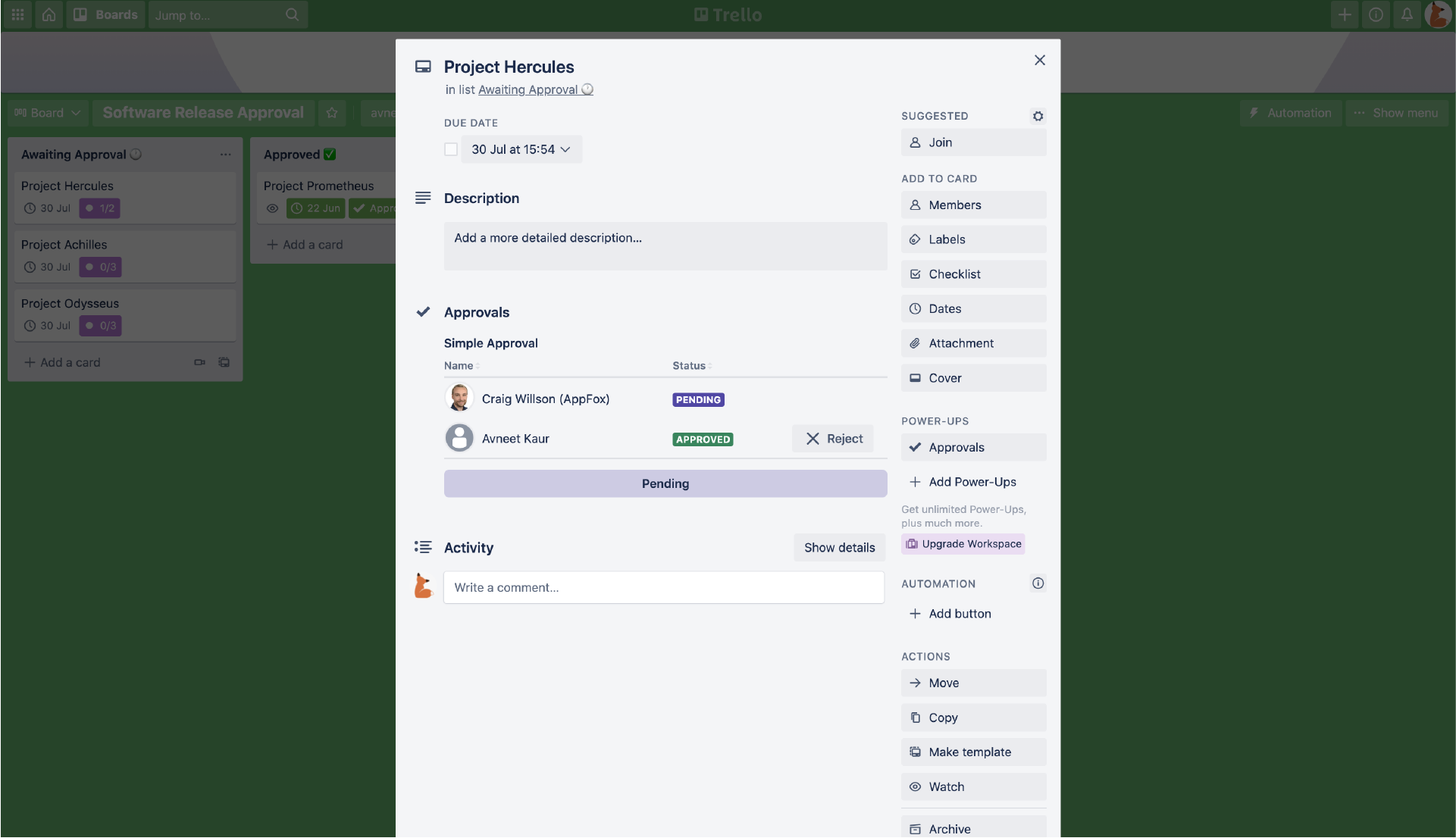 Approvals has already got a mention in our Communication and Collaboration free pups guide. A top 10 power-up in 2021, approvals lets you add an approval step to your Trello cards. Use the free version to add approvals and assign reviewers to an approval on your cards.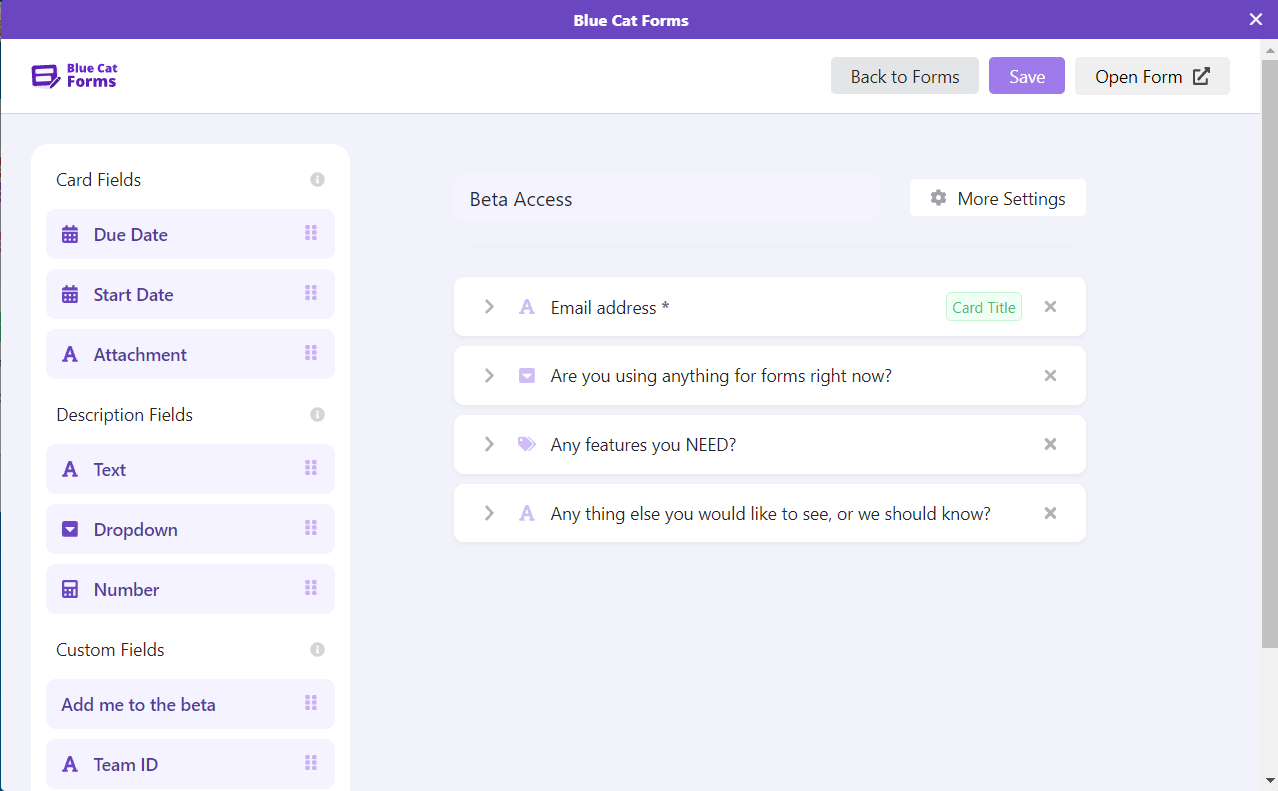 Our second choice here has also had a mention already in the board utilities free pups guide. Forms lets you create great looking forms which create cards on your boards. It is the only forms solution for Trello which makes it so easy to use all your standard and custom fields from Trello to build your forms. Check out the paid tiers to get file uploads, custom branding and more monthly form submissions.
All free power-ups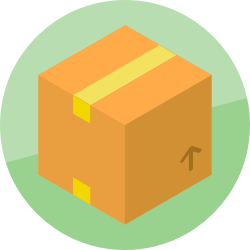 Package Tracker
Get Power-Up
Track packages right from Trello and get always up-to-date info on orders and shipments.
Get approval on Cards from your teammates using Trello!
Activity
Get Power-Up
Track your effort put into every card. Make your time count and find out what's taking so long.
The easiest and most complete forms for Trello, integrates with custom fields and attachments

Undo for Trello
Get Power-Up
One-click restore for your business-critical data on Trello

Wishlist
Get Power-Up
Keep an overview and track future expenses: gifts, vacations, company purchases etc. All in one place with prices, photos and notes.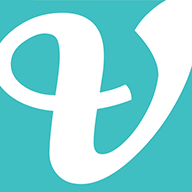 Visitors Check-In
1K+
Free/Paid
Third Party
Get Power-Up
Get notified when your guest arrives. Touchless check-in for your guests and a professional welcome.