Ultimate Guide to Burndown Charts for Trello
Another reporting category with some very old power-ups, indeed one of the options here was adding reporting to Trello before the power-ups directory was even a thing! There are also a lot of power-ups claiming to do burndown charts, but with very few installs and when you actually try to use them they can often be hard (or impossible?) to get set up. We have picked the ones here we could get working in a reasonable amount of time, and those with a decent number of installs. If you are looking for more than just burndown charts check out our
Scrum and Kanban reporting tools
which has some more complete agile dashboarding tools.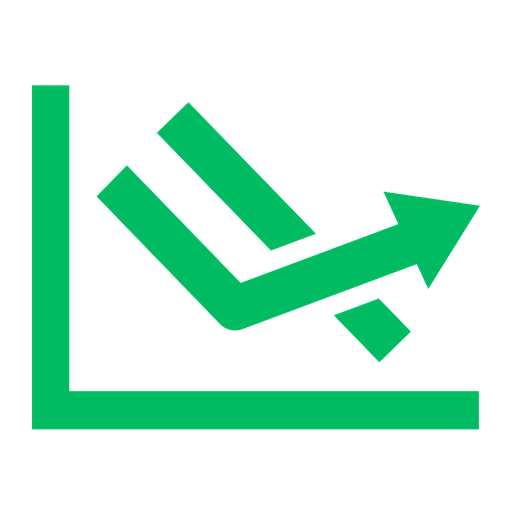 Burndown Charts by Corrello
Get Power-Up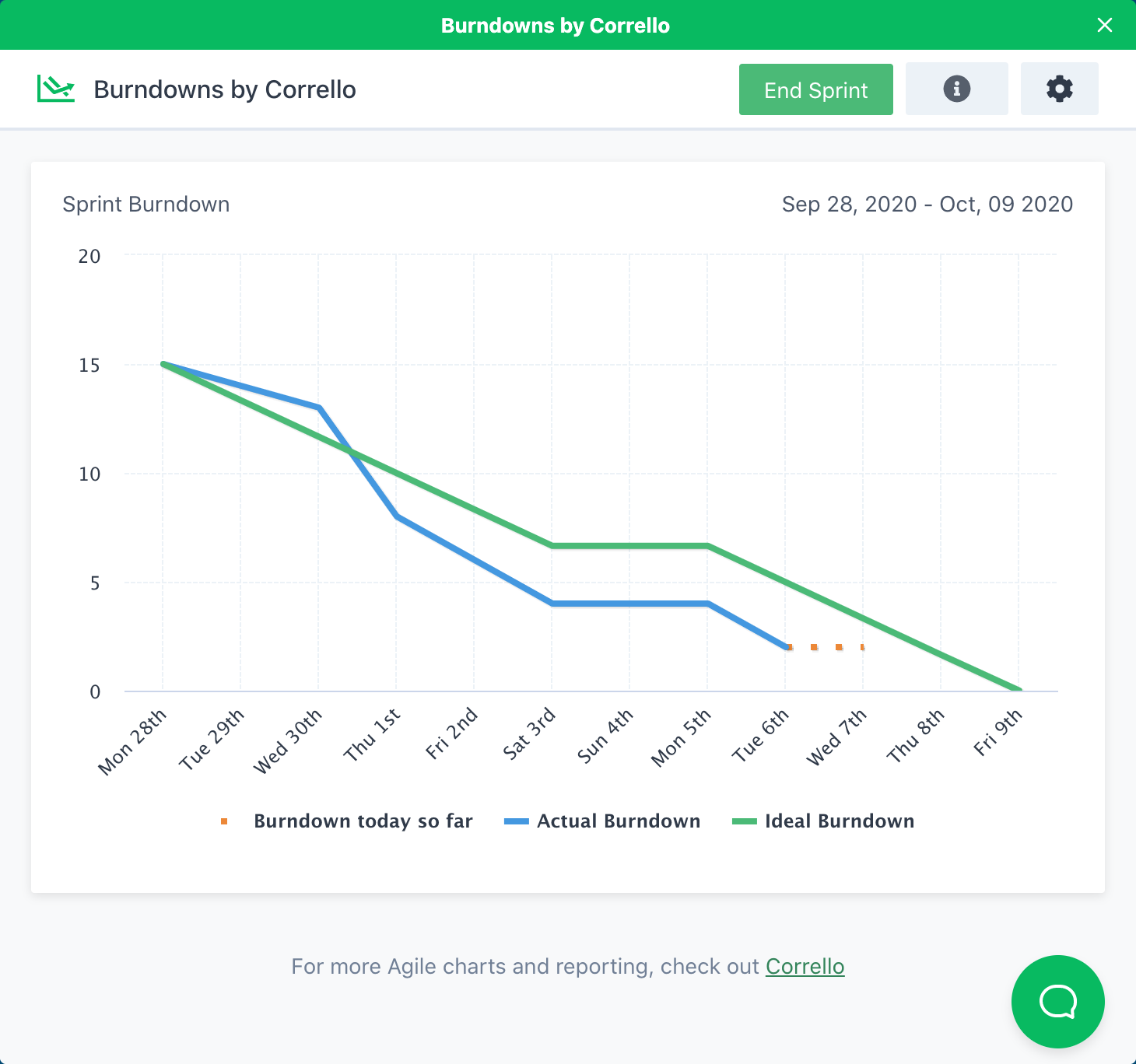 A newer burndown charts option for Trello, this came from the same team as the popular Corrello Agile Dashboards Power-Up which adds a lot more charting capabilities. There is an easy set up process once you add the Power-Up asks you which lists hold your Sprint Backlog and which List cards move to when complete. If you want to track Story Points you will have to use their built in Story Point feature. No integration with points in card titles or points from the Agile Tools power-up which could mean reentering your story point data.
The bigger benefits with this pup are the Email and Slack integrations which get you your burndown charts sent to you every morning. Slack is ideal for sharing progress with your team without them having to open the charts in Trello.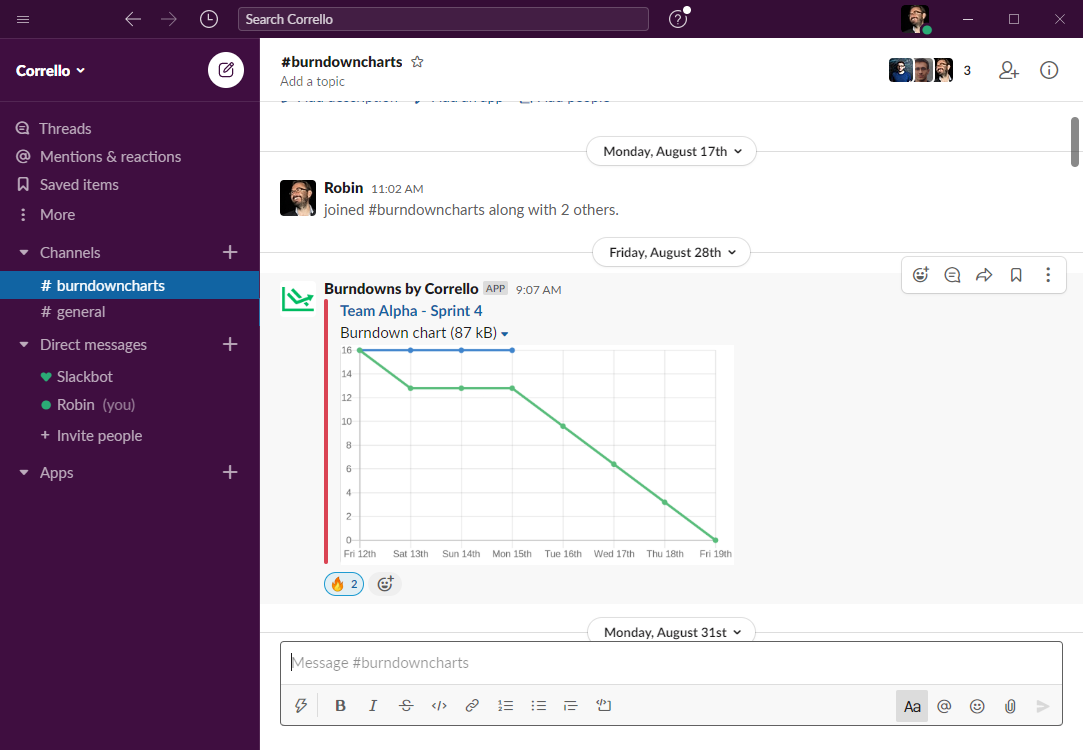 No free plan here, pricing is $10/month for each Board you enable the power-up on. There is also no Burndown by member/label options from Burndowns for Trello. But, if you are looking for a story point and 'by the book' Scrum burndown implementation then this could be worth checking out. Especially if you don't mind changing to using this pup for your Story Point data or are interested in the daily Slack/Email copies of your charts.

Burndown for Trello
25-50k
Free/Paid
Third Party
Get Power-Up
Warning: This Power-Up is currently showing as not compliant with Trello's data privacy requirements. Normally we wouldn't list a power-up which was failing that simple test but given the huge number of installs compared to other options here we wanted to give this power-up a mention. But beware if you are concerned about data privacy or security.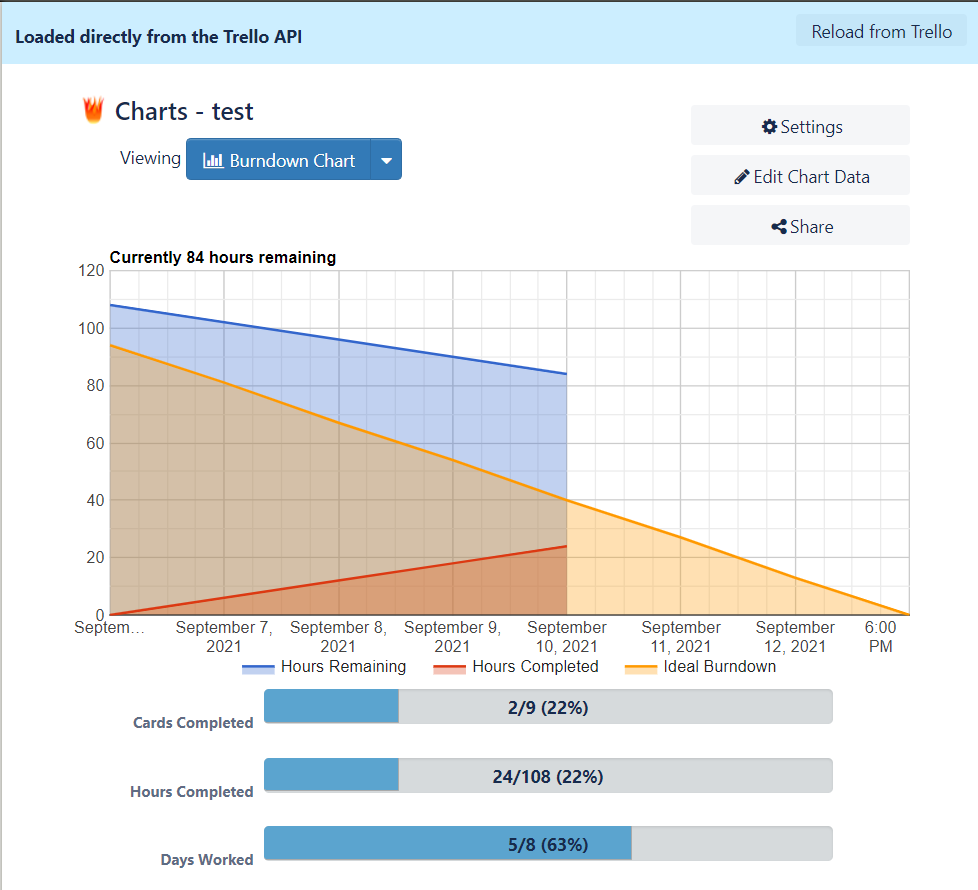 Burndowns for Trello existed before Power-Ups were even a thing. In some ways that could be good (the product should be really solid at this point) but it also shows in terms of the styling. However! We're here for a burndown chart, not a beautiful design!
For free you can get a burndown chart accessed on burndownfortrello.com. To open that burndown chart in Trello, or to see the other 3 chart types they show (Burn Up, Burndown by User and Burndown by Label) you need a paid subscription.
The setup was not complex but it wasn't immediately clear what we needed to do to get things working. Since we had no estimates yet our first burndown was all showing 0 (not a problem if you already are storing estimates in Card titles) and it looks like it defaults to assuming a list called 'Done' (or maybe some other names) is your done list. We couldn't find anywhere to configure that. I am sure given the age of this power-up it will work for 99% of Trello Boards used by agile teams out there, so you will no doubt be able to get it working. But just be ready to click around a bit to get things set up.
Burndowns are calculated in terms of hours estimated and completed which you can enter on the burndowns for trello site, or in Card titles in Trello. You could of course ignore that they call them hours and treat these estimates as Story Points if you wanted. Likewise, if you wanted to stick to a more strict Scrum approach and not burndown any points until a Card is completed you can just not add figures for the hours/points spent.
Seeing details of Cards/Hours completed and Days completed so far is a nice touch and helps reinforce where you are in your burndown.
If you are looking for a free burndown chart, and especially if you are tracking hours rather than points and like to track hours spent on Cards before they are completed, then this is a good Power-Up to check out.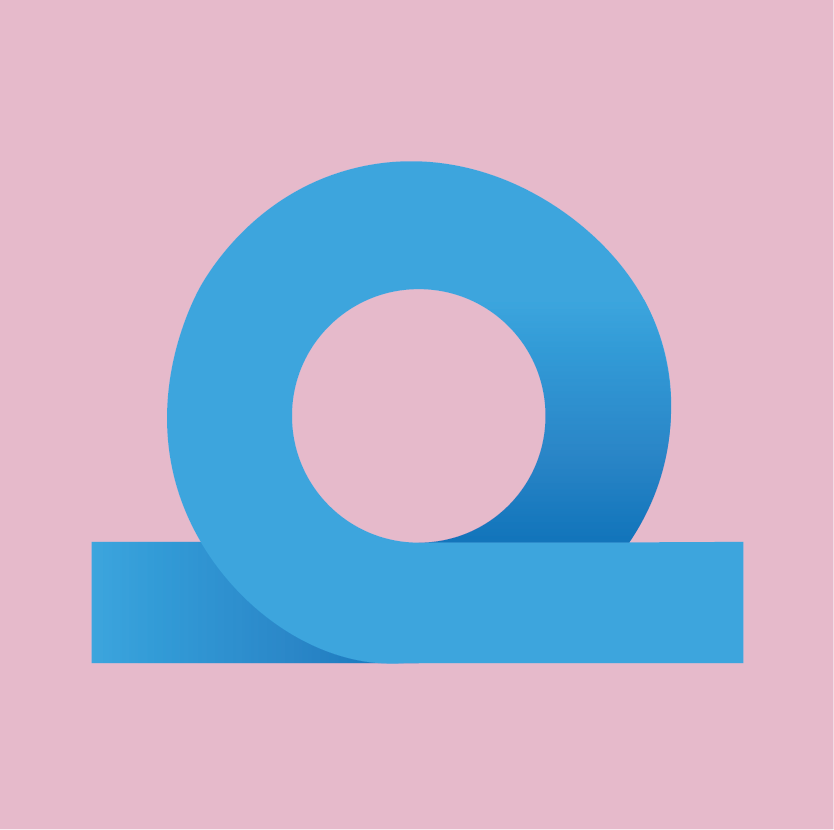 Agile Guy
Get Power-Up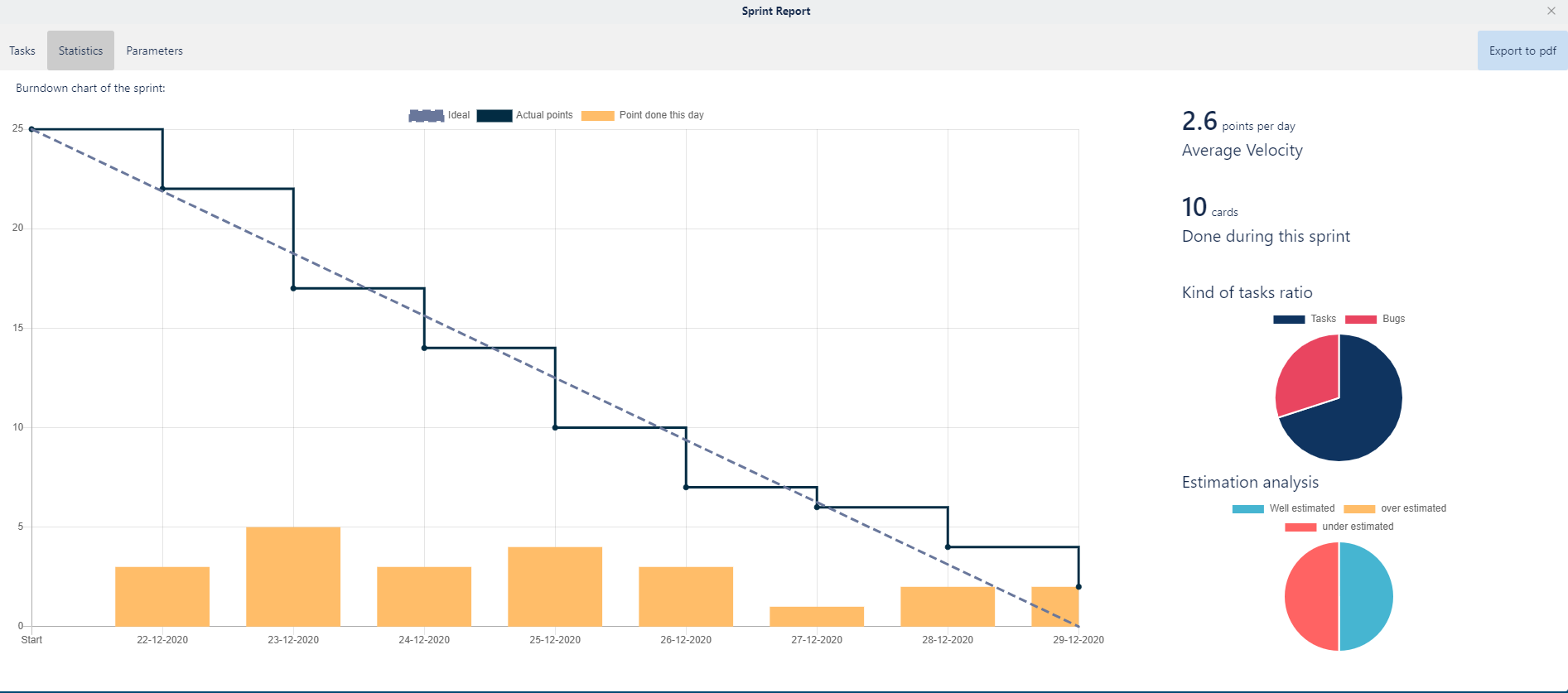 Agile Guy mostly adds a Burndown chart in terms of the reporting capabilities, the daily 'points completed' bars is a nice touch 😊. Points are added through the power-up, but Agile Guy adds a few other features through the pup as well. Such as the ability to mark cards as bugs, blocked and to set priorities. Having these built into the power-up lets it show some additional views (if you set the data up). However, the data won't play well with other parts of Trello (such as the automations) as would happen if you used Labels or Custom Fields for this data. And obviously you are stuck with their approach to these things (ie the set list of priorities) rather than having the flexibility to modify these as suits your team.
Pricing is $20 per year per board though, so if it fits how you want to work it is a cheap solution.