Torn between Trello or Slack for an efficient task management tool? Worry no more! You're about to find out their different uses and choose the best option for your needs.
With the global task management software market estimated to reach 4.33 billion in 2023, it seems that more and more people turn to online tools to manage their teams and projects efficiently. The project management industry has been exploding over the past 5 years, and there's no endpoint.
Trello and Slack are 2 of the big names in the workflow management space. They both come with their highlights, but each shines in its own use. This article aims to point out their usability, cost, collaboration, and integrations features to help you figure out the right tool for you. There's no right or wrong option, rather the one that's most suitable to your needs.
In this guide, you'll learn:
Trello VS. Slack: Key Differences
Trello Alternative: What Is Slack
Slack: Key Features
Slack Alternative: What Is Trello
Trello: Key Features
Trello VS. Slack: What Is the Right Tool for You
Let's get down to it!
Trello VS. Slack: Key Differences
1. Cost
The good news is, both tools offer free versions!
Trello offers a free forever use of its features for you or your team. So you can pretty much have everything on your plate and see your work done without opting for a paid plan. However, if you want to unlock advanced features and more capacity, you can get the Standard, Premium and Enterprise paid plans, starting from $5.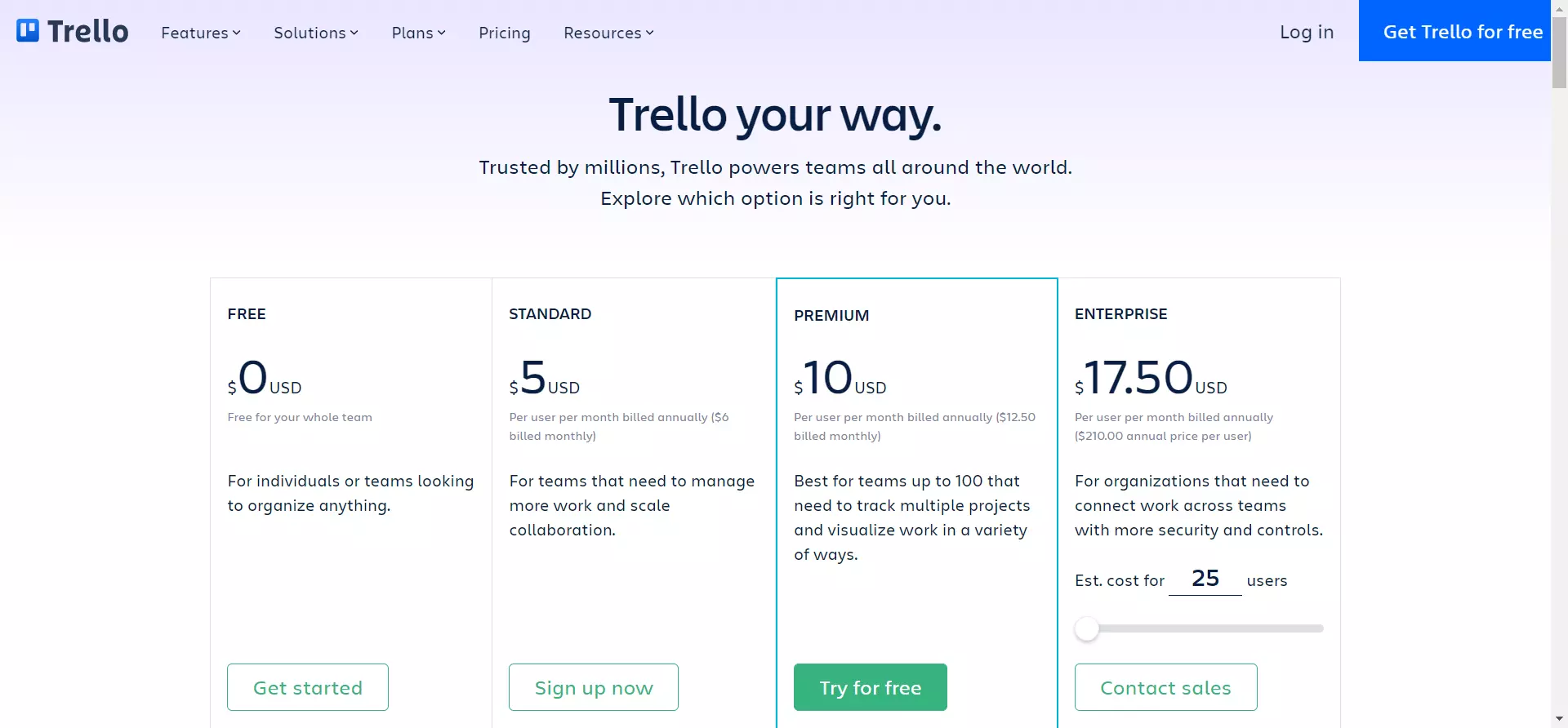 Similarly, Slack is a software tool that provides basic functionalities with its free plan. To unlock unlimited integrations, secure collaborations, advanced support, and communication between more members, you can opt for a Pro, Business+, or Enterprise Grid, starting from €6.25 per month.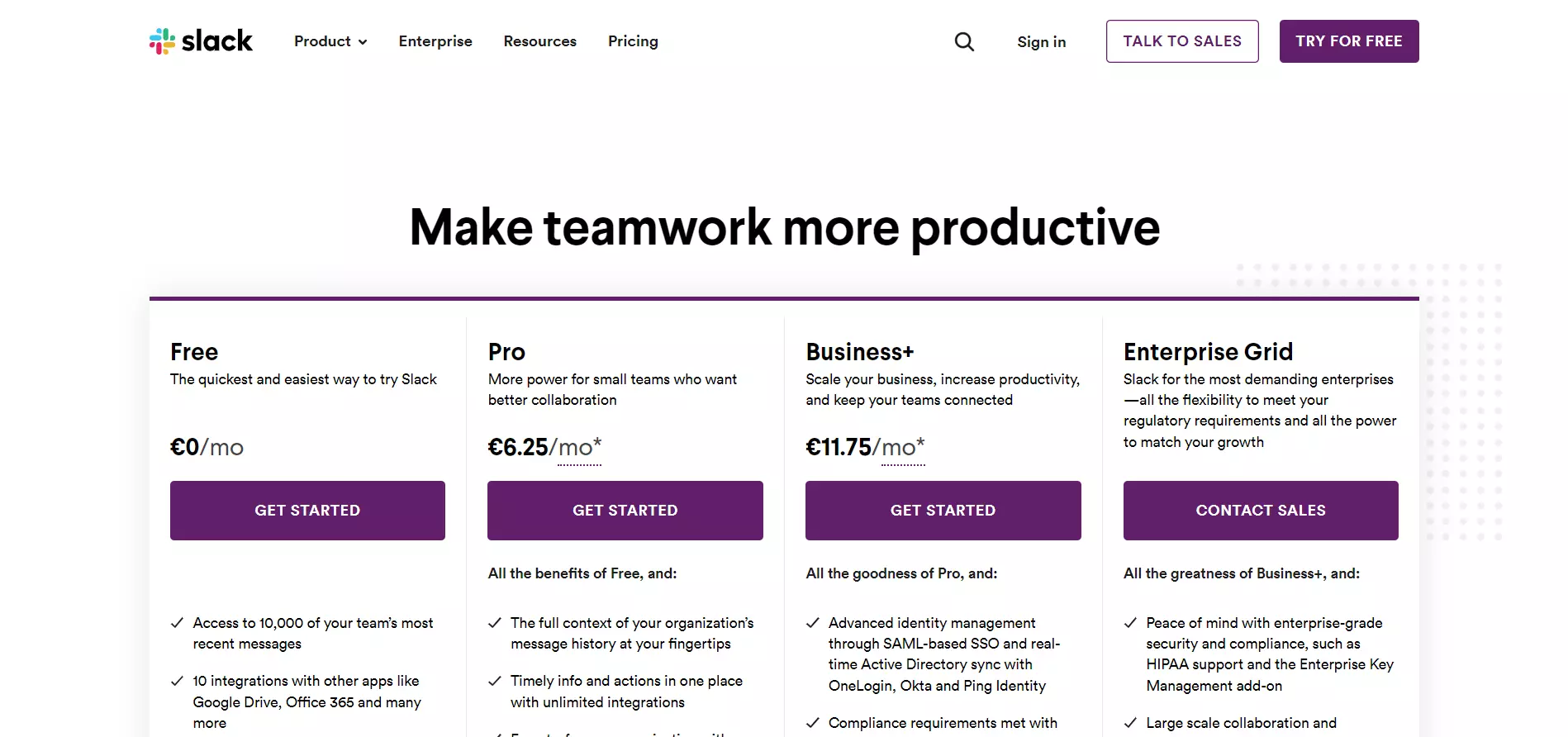 2. Use
Trello is a tool primarily used for project management. Based on Kanban boards, it makes project tracking and team management very easy. Whether used for simple to-do lists or complex project workflows, you can count on it to get the job done.
You can monitor activities and assign tasks by creating lists and cards and using power-ups to run your project smoothly. For example, Blue Cat Reports is the ultimate power-up for visualizing and reporting your data, which works with a simple drag and drop.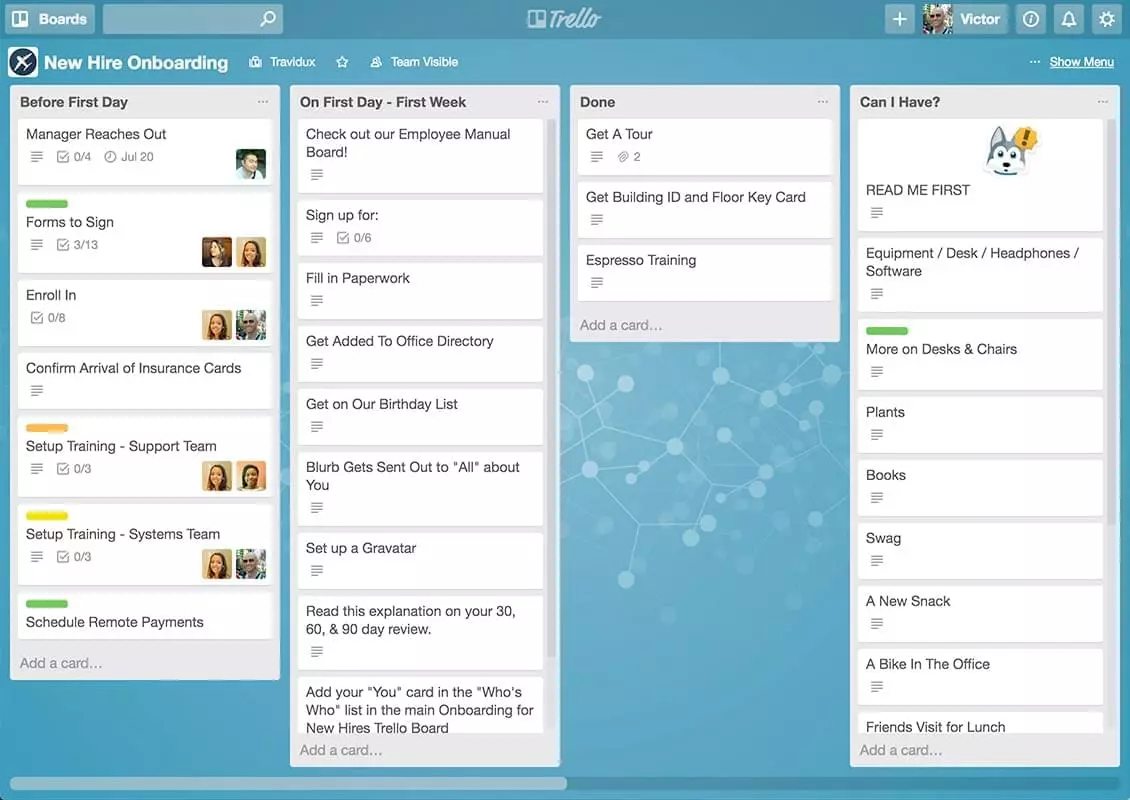 Source: Technologyadvice
On the other hand, Slack is considered a team communication tool. Users can exchange 1:1 private messages or video calls with their fellow team members or join public group chats.
Although sometimes labeled as a project management tool, that can be misleading. Slack is the solution to asynchronous communication that facilitates getting the answers to simple questions. It's the ultimate tool for remote workers communicating with their team, where conversations can be categorized and revisited by topic.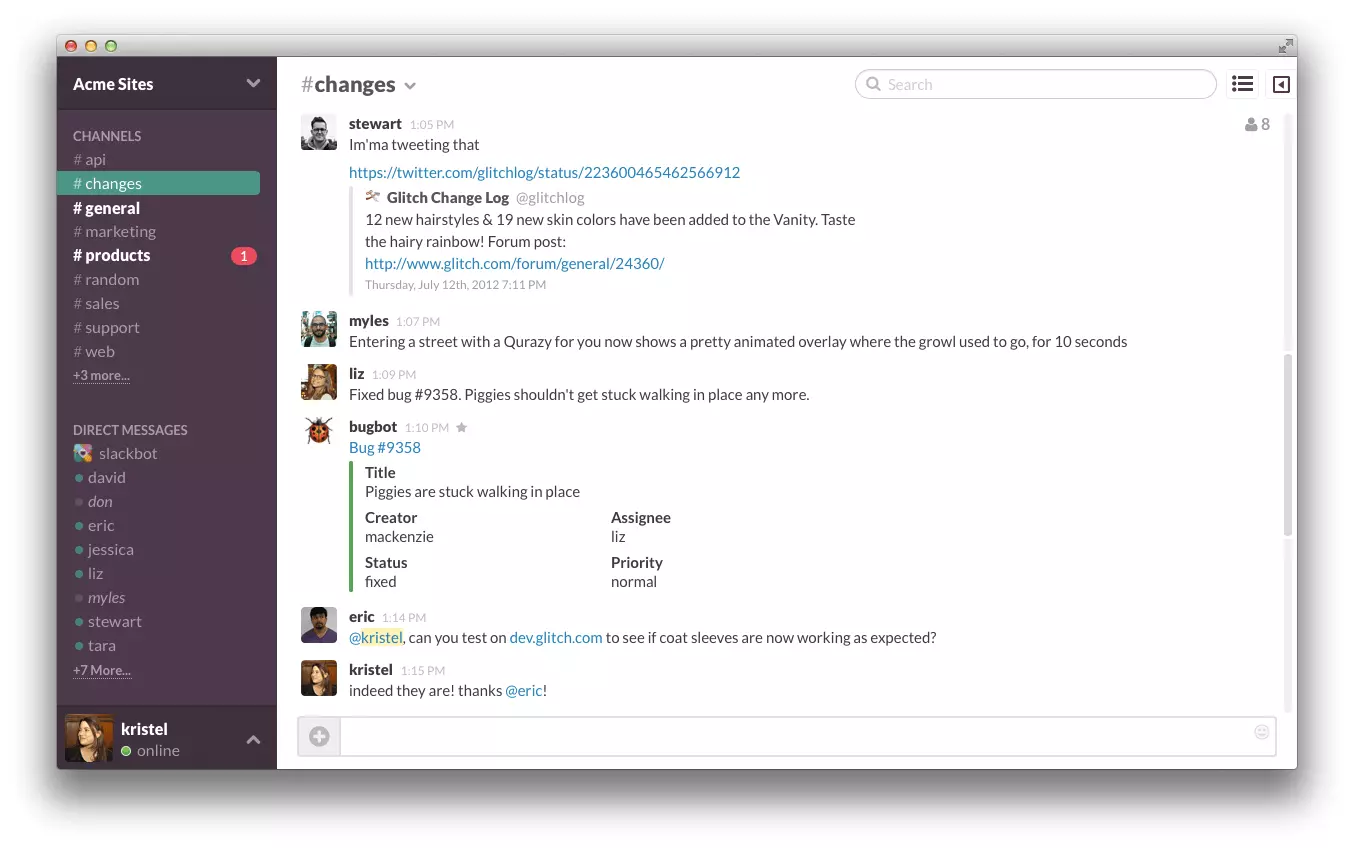 3. Ease of Use
Both tools are very easily accessible. With its Kanban environment and its tasks organized to boards, lists and cards, Trello users can intuitively get the hang of the platform. Its interface is easy to navigate, especially for beginners. No matter how advanced the paid plans or integrations get, you still get a clean and straightforward look.
Slack has an accessible interface, with many use cases and integrations that allow teams to get notifications from other apps.
4. Integrations
Users and companies today use hundreds of cloud applications for their demanding workflow. Having the ability to connect them to the chosen task management tool is essential. Otherwise, there would be additional data entry needs. Both tools have free APIs that allow you to connect your preferred custom apps with the platform.
Slack allows up to 10 integrations in its free plan and unlimited integrations to its paid plan. In fact, paid users access up to 100 app integrations, such as Zapier, Google Drive, or Zoom.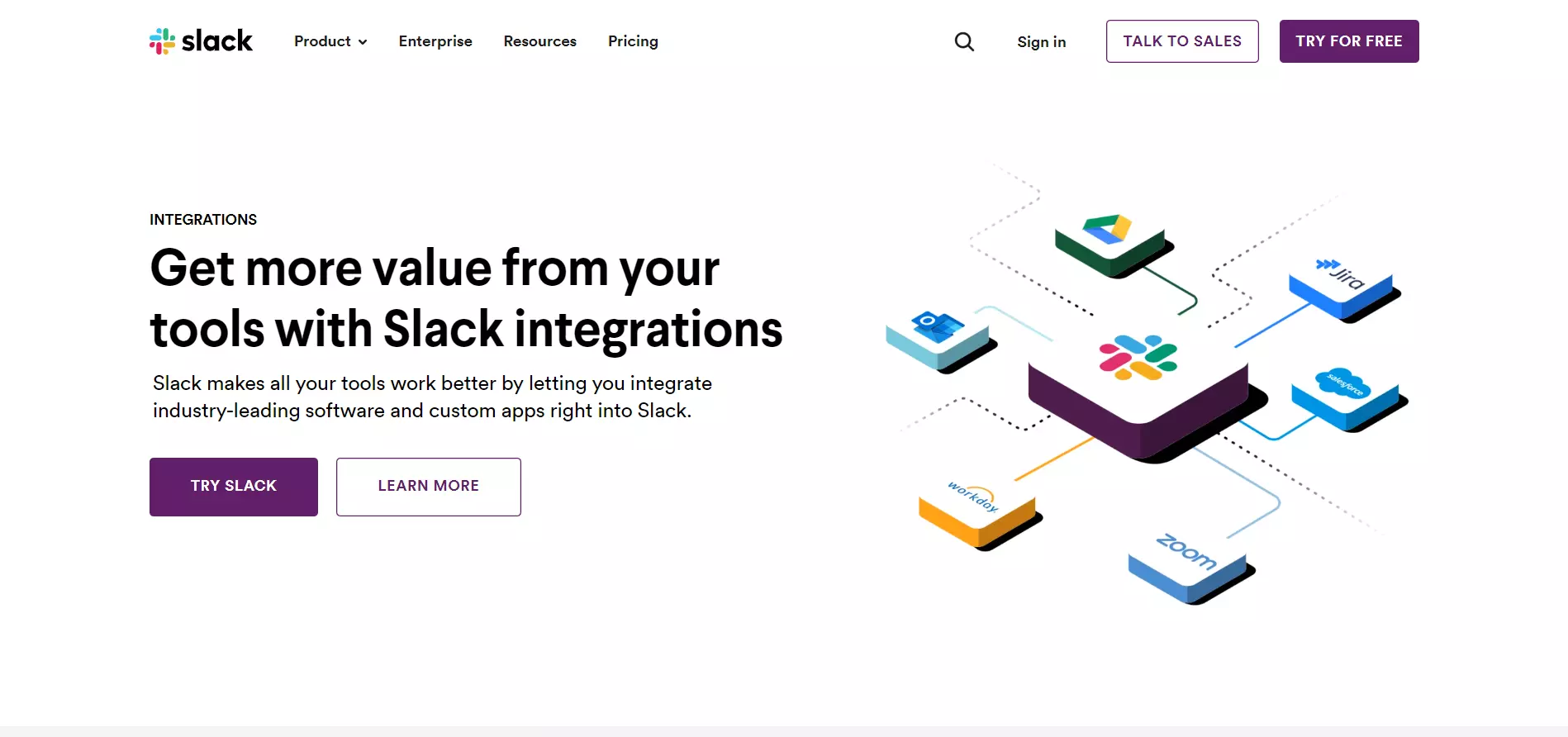 On the other hand, Trello allows integrations only to its paid members. It also calls its connections with other apps "Power-Ups". Some plans allow more power-ups than others. Overall, both Slack and Trello offer integrations, but for a complete experience, you should opt for the paid plans.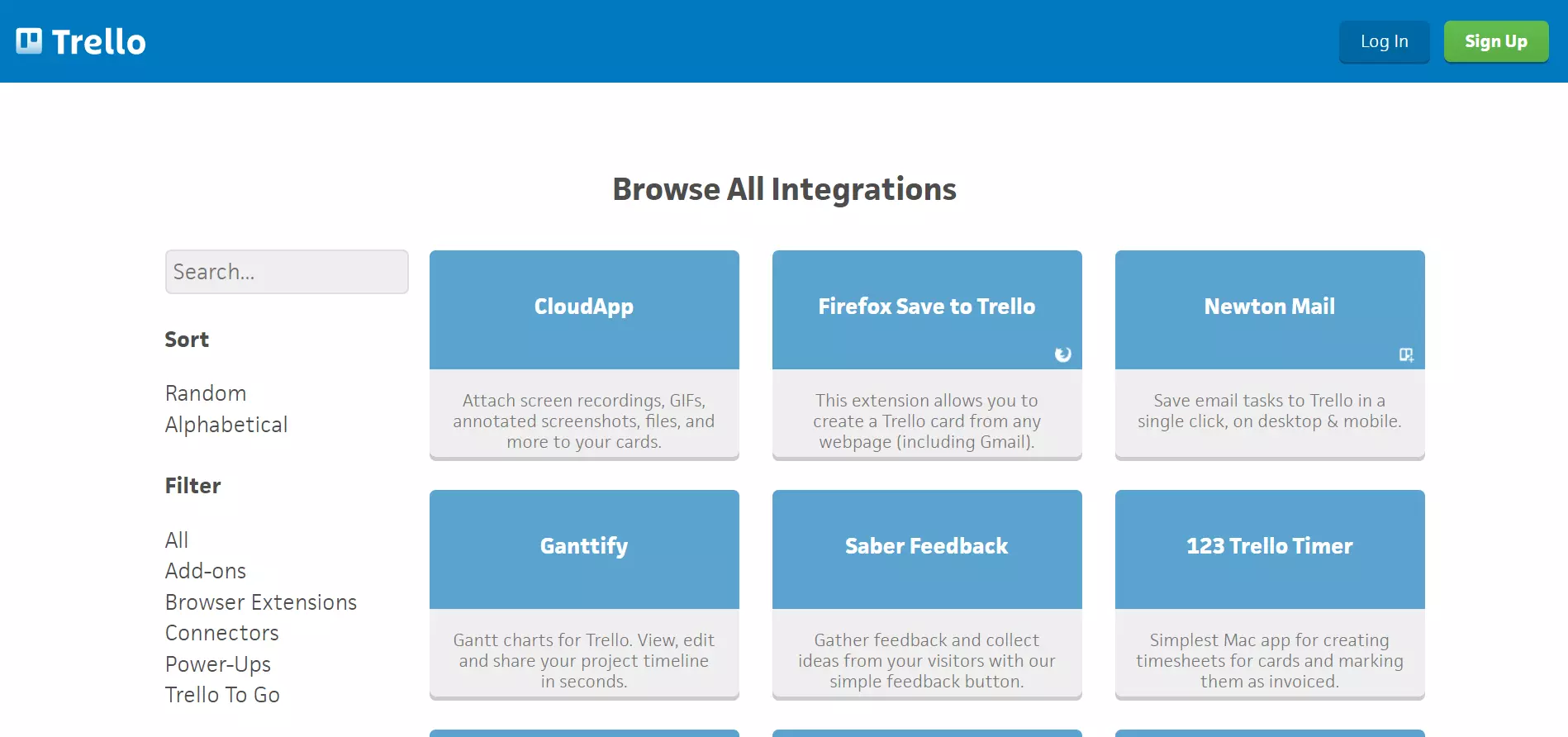 5. Target Audience
Another key difference between Trello vs. Slack is the audience. Trello primarily addresses individuals as it's suitable for project monitoring activities. Slack addresses organizations or teams, providing a safe space for communication and productivity. For example, Slack offers holistic solutions for marketing, IT, HR, customer support, and sales teams.
6. Mobile Apps
Luckily, whether you're going for Slack or Trello, both tools have developed their own apps to take them with you wherever you are. So, for example, if you're running late for work, and your team awaits your final approval to proceed with a deadline, simply connect to the app, and with a few clicks, give them the answers they want.
Trello's application offers the same look and feel as the desktop version. You can easily navigate between boards, lists, and cards, manage projects and reach productivity goals on the go.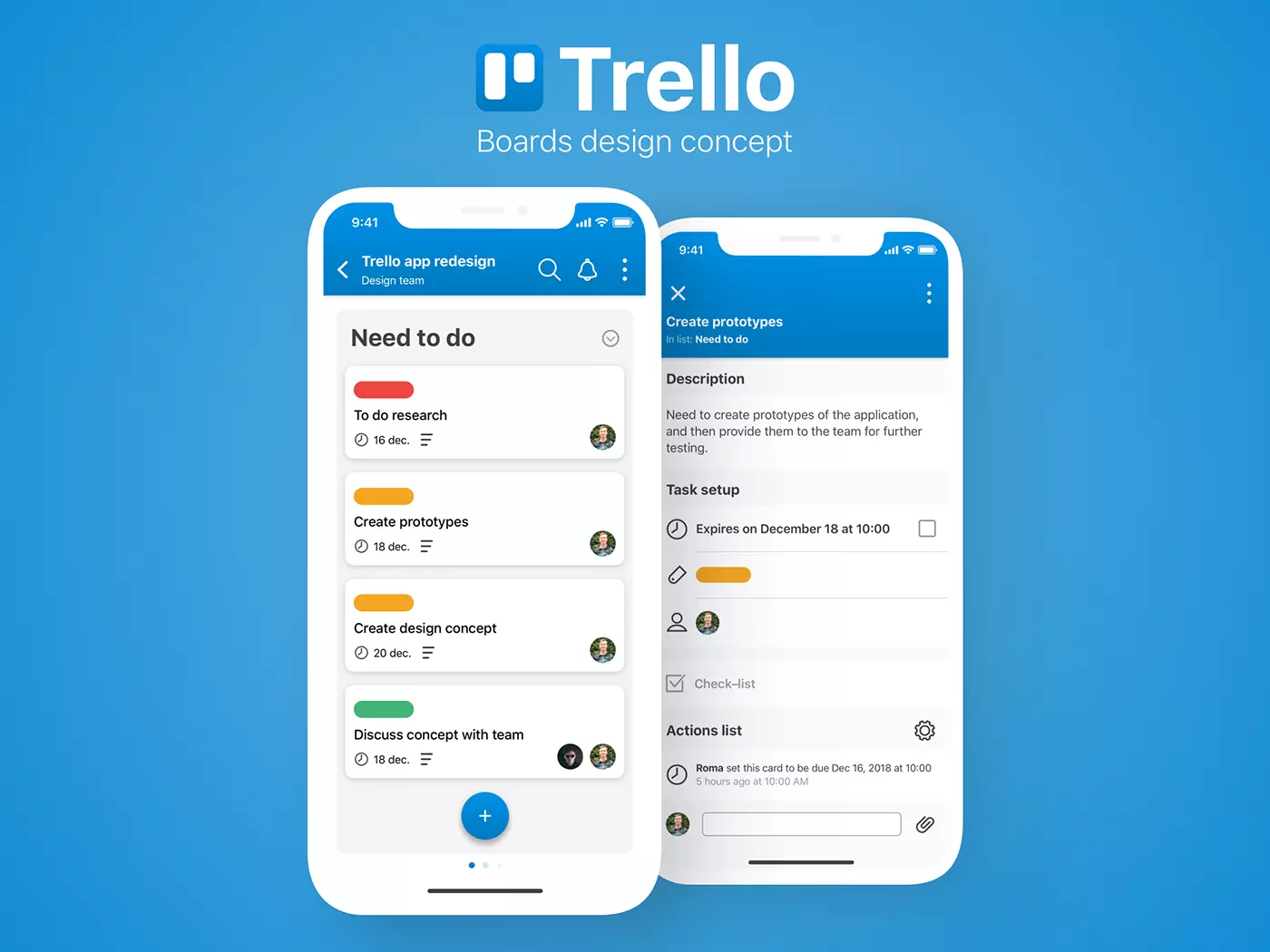 Slack doesn't fall behind as it released its mobile app version for iOS and Android users, with easy navigation between workspaces, channels, and direct messages. Edit your messages, set reminders, or start threads wherever you are and profit from the full app experience at the tip of your fingers.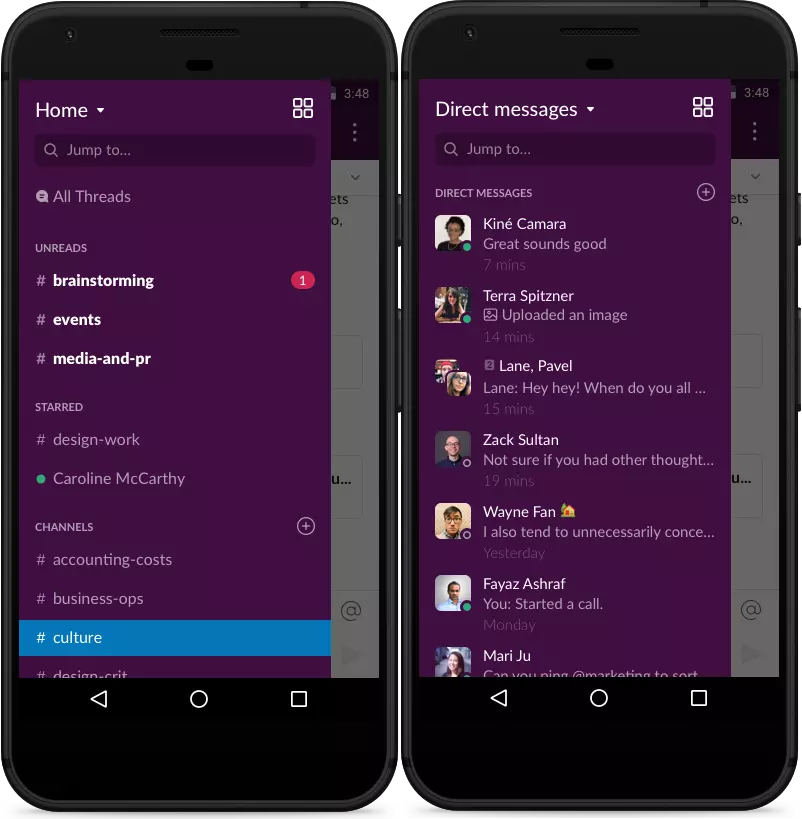 Trello Alternative: What Is Slack
Slack functions as a communication hub for team members to exchange messages or files and stay on the same page. It's based on workspaces and channels for public communication or direct messages for private discussions with individual members. It was launched to the public in 2013 by Slack Technologies and later was acquired by Salesforce for $27.7 billion.
Slack is a precious tool for keeping your team motivated and united while holding everyone accountable for their tasks. Essentially, it replaces emails or asynchronous communication for simple questions in between teams by keeping everyone on the same page and promoting effective communication. In addition, it's faster and less disruptive than meetings and creates stronger bonds between teams.
Slack: Key Features
Slack uses workspaces and channels to help organize your work. For example, you can organize your channels based on department, client, or project. You can chat, share files, voice or video chat, and search for conversations within each channel. Specifically, some of Slack's key features include:
Instant Messaging - Whether public or private, Slack's purpose is to aid real-time team chat and tame email-heavy workflows.
Integration Capabilities - With up to 10 integrations in its free plan and access to an unlimited variety of 100+ integrations in its paid plans, you can take your Slack game to the next level anytime you want.
Team Collaboration - Facilitate remote work and slow communication by putting your whole team in the same place. Motivate, communicate and hold accountable your team members for successful project management.
Work on the go - Stay on top of your work from wherever you are, with the mobile-friendly Slack application that offers the same experience as the desktop version.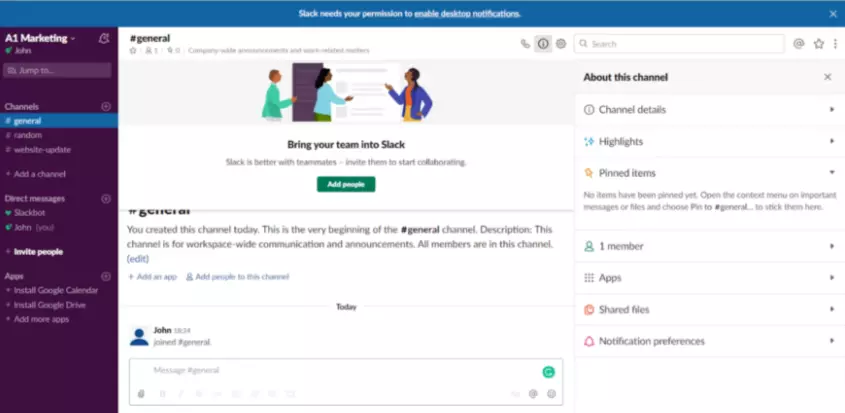 Slack Alternative: What Is Trello
Trello is a Kanban-style project management tool created to help individuals or teams visualize and assign tasks. Initially created in 2011 by Fog Creek, it later got sold to Atlassian in 2017 for $360 million in cash and $65 million in shares. It's based on boards, lists, and cards, and it's very straightforward to use and adopt.
Trello is the tool to use for the organization freaks as its interface is clean and customizable. Its free plan unlocks most of its features and unlimited users, which pretty much led to more than 50 million users worldwide currently swearing by the platform.
Trello: Key Features
Once you start using Trello, you'll need to familiarize yourself with creating boards, lists, and cards. For example, let's say that you want to organize your next business event. You'd want to create a board dedicated to planning this event, with lists of each of the tasks that need to be taken care of (music, food, invitations, decoration), and cards with specific activities within each list.
Some of Trello's key features are:
Project Management - Visualize your tasks and assign them to your team in no time. Customize your interface with different board views and color-themed labels to make everything more approachable and fun.
Automation - Create recurring tasks, bring deadlines to your attention, and avoid repeated activities with Trello's automation.
Reporting - Use a Power-up, like Blue Cat Reports, to extract and visualize your data. Organize your future projects more efficiently by opting for the right amount of team members and time frameworks.
Power-Ups - Choose between 250+ Power-ups and take your project to the next level with advanced yet straightforward features.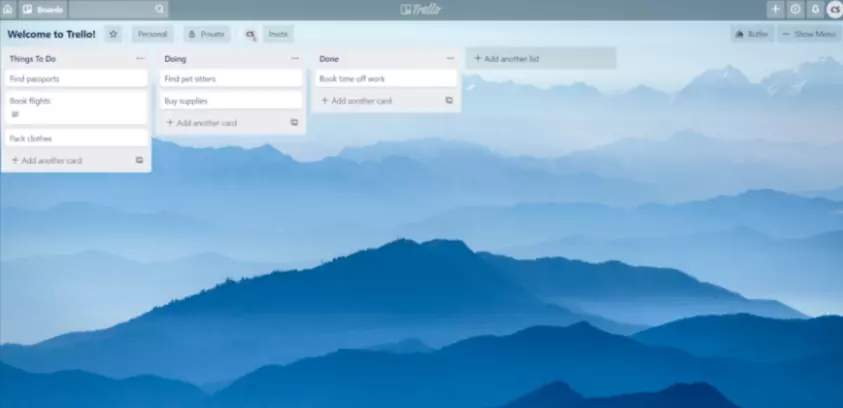 Trello VS. Slack: What Is the Right Tool for You
Let's sum things up!
If you find yourself in the middle of the Slack or Trello dilemma, we suggest taking a step back and carefully examining if those tools are suitable for your needs. There is no right choice and both tools complement each other, as they both serve different needs.
Trello is more of a project management tool, best for task visualization and assignment. Slack is a communication medium for team members focused on facilitating challenging asynchronous collaboration.
Overall, we'd highly suggest using both tools. Trello for Slack is like a writing board to a classroom: the most important notes are kept for the whole class to discuss and work upon. Together, they can motivate teams and hit deadlines more efficiently.
Stay ahead with your data with Blue Cat Reports
A task management tool is halfway to success. If you want to stay ahead of your competition, the Blue Cat Reports Trello plugin will help you build your own daily data reports and improve your workflow process.