Trello is a powerful task management tool that can transform your team's productivity when used right - which you'll be able to see in colour with Blue Cat Reports! Discover how using Power-Ups can help you reach the platform's full potential and see the best Trello Power-Ups for improved productivity, organisation, and workflow in your team.
Bonus Check out our guide to every free Trello Power-Up and our reviews of every reporting power-up
Benefits of Using Trello Power-Ups
Trello Power-Ups are special features and integrations with other online services that give the basic Trello app additional abilities that it otherwise doesn't offer. They're booster packs that make the platform more powerful, like apps for your phone.
Power-Ups allow you to customize your Trello workspace to fit your existing workflow. There are over 200 different Power-Ups available and the list is updated regularly. For example, former Power-Up Butler is now a built-in Trello feature that allows you to automate tasks on your board.
Amongst the best Trello Power-Ups, you'll find integrations with external apps like Slack, Jira, Shopify, and Gmail (which are well worth enabling if you already use those tools), and dedicated Trello features, which this article will focus on, that can help you:
organise your boards,
analyze your productivity,
improve your workflow, and
facilitate better collaboration
Whether you're a manager looking for a simple way to track your team's productivity or a developer looking to use Trello for agile web development, there's a Power-Up for you. With that said, let's take a look at 9 of the best Trello Power-Ups to match your needs.
Best Trello Power-Ups for Project Management
Simple yet powerful reporting and project management tool to visualize and analyze everything in your Trello boards. Essential for tracking your own and your team's productivity and output.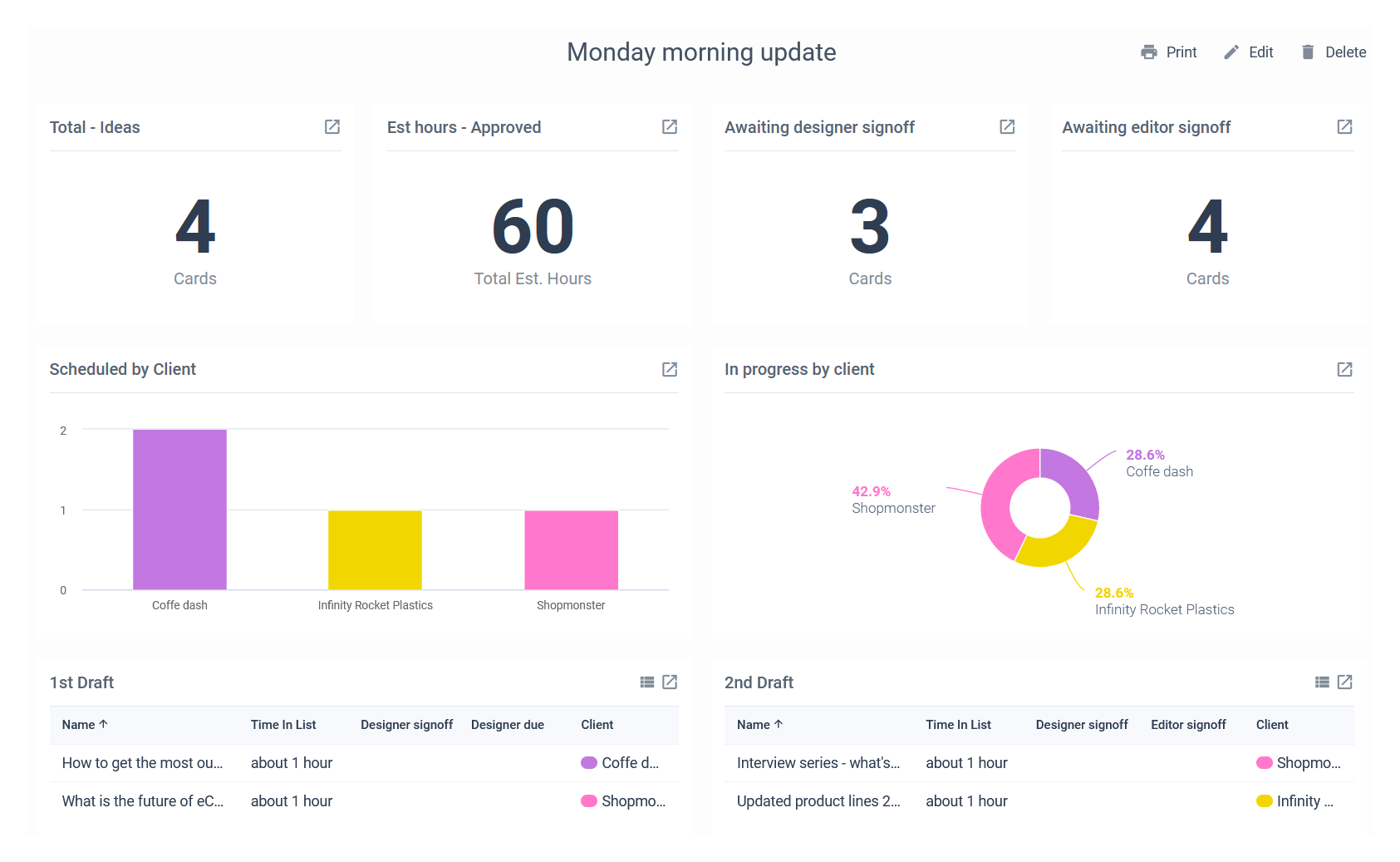 Key Features
Create beautifully-designed reports on anything in Trello across multiple boards
Visualise data from cards and checklist items that matches your criteria (board, list, label, team member, custom field, due date, and time in list) with a range of charts (pie, bar, historical, counts, time to complete)
Get reports emailed to you on the schedule you want (daily, weekly, monthly, etc.), or display them and watch them update live
Team members can keep track of their tasks spread across multiple boards
Managers can keep tabs on productivity, capacity, and output
Analyze and discuss data with the rest of the team and partners outside the team: invite them into Blue Cat Reports for free or use our share and export features
Easy to set up and create reports
Pricing
Blue Cat Reports costs $4 per team member per board when paid monthly, or $39 annually. Enjoy a free 7-day trial to test out its powerful reporting features for yourself.
Simple but very useful Power-Up for measuring how long cards have been in your lists to monitor performance and identify bottlenecks in your workflow.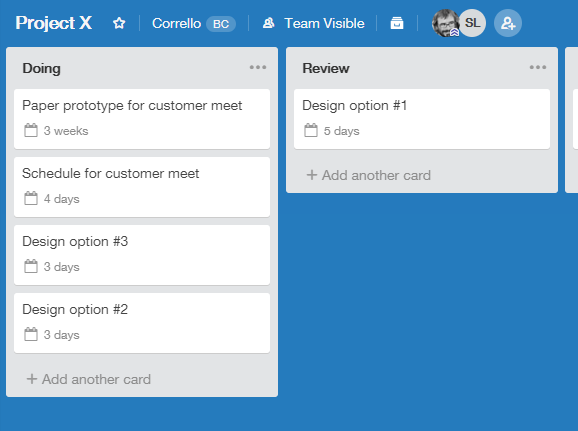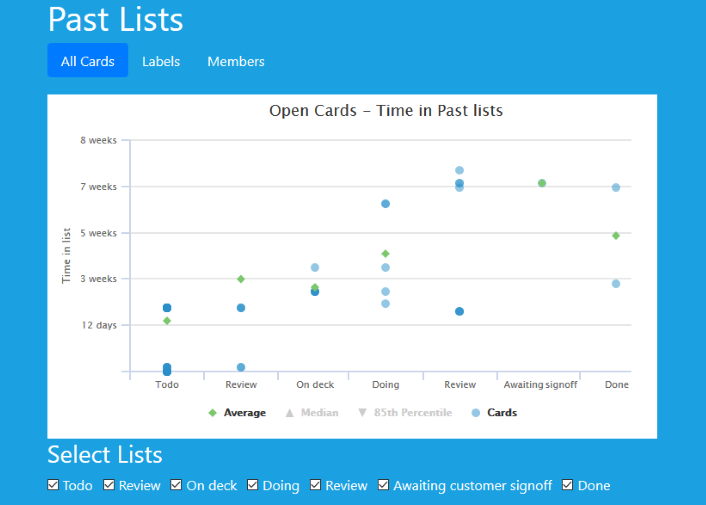 Key Features
Show how long each card has been in the current list on the front of every card, and (optionally) how long it has been on the current board
Reduce the risk of missing a deadline by quickly identifying old cards that might get buried amongst other tasks
Create charts with aggregate data to visualize which parts of your process are consistently the slowest: see average time per list and filter by member or label to track performance against SLAs
Identify slow cards and see which part of the process took the longest for each card: generate a full history for all cards as soon as the Power-Up is enabled
See which tasks need to be done today to facilitate prioritising
Pricing
Time In List costs $3 per team member per board when paid monthly or $30 per team member per board annually, with a free 7-day trial.
3. Card Snooze
This free feature is one of the best Trello Power-Ups for cleaning up the clutter of cards on your boards so you can prioritise your workflow and reduce distractions. Snooze low-priority cards until a set date and time, when they'll magically reappear on your board again.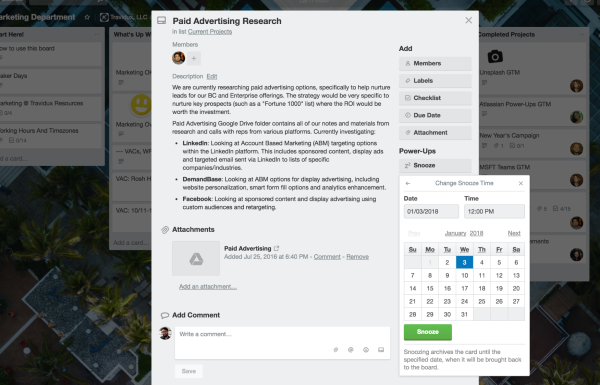 4. Card Repeater
Card Repeater speeds up your task management process by letting you create and track recurring tasks. Make exact copies of existing cards every day, week, month, or year at any given date and time. The free Trello Power-Up saves you tons of time scheduling your weekly to-do lists, timesheets, payroll, and reporting reminders, etc.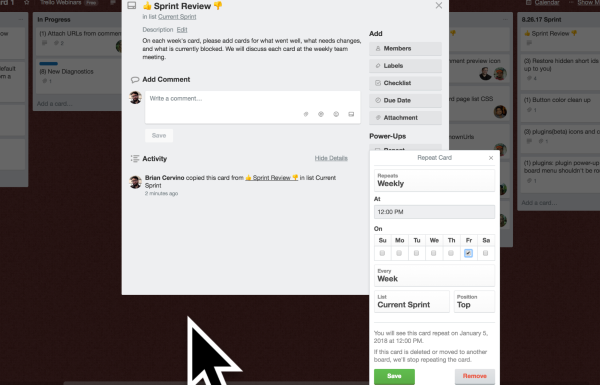 Best Trello Power-Ups for Organization & Collaboration
5. Calendar
The most popular Trello Power-Up ever, Calendar is a free and must-have tool for organising your workflow and syncing your schedule outside of Trello.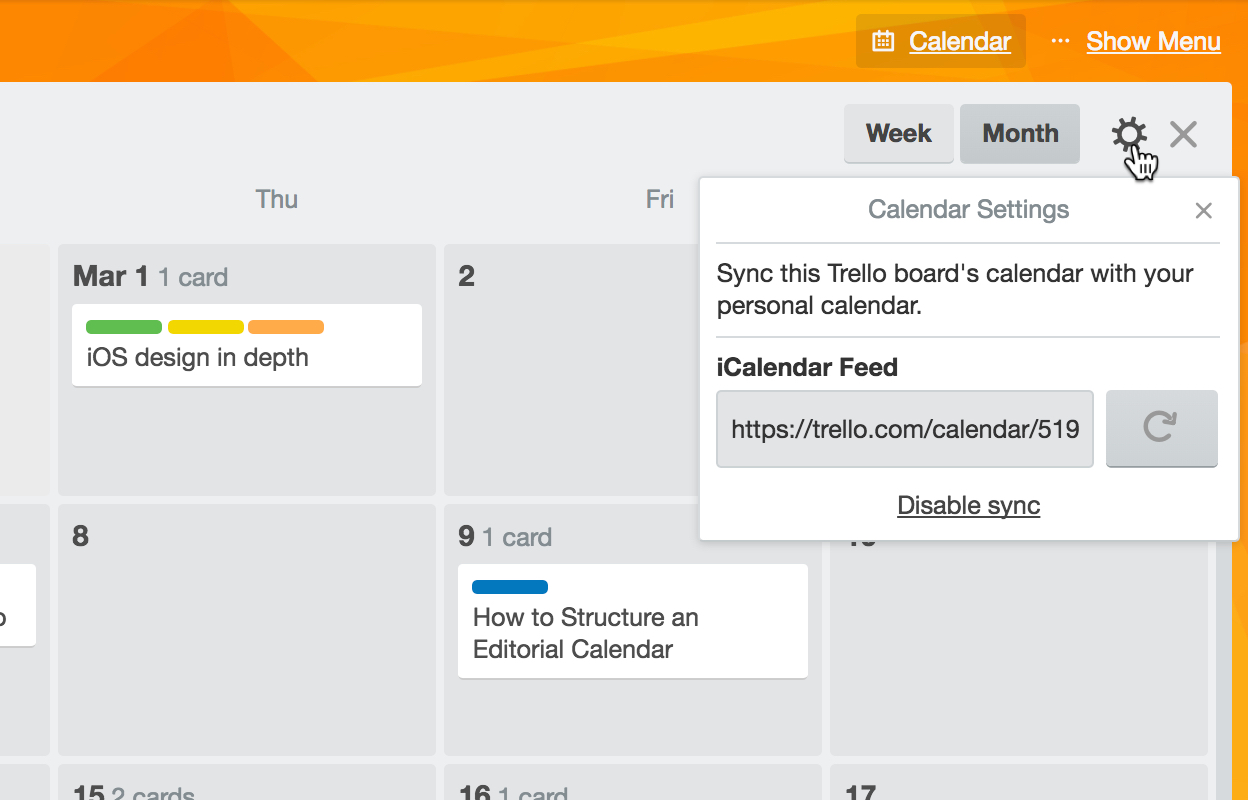 Key Features
Put all your due dates into one central calendar, visualize your deadlines and get things done on time.
Display and filter cards with due dates in a weekly or monthly calendar view.
Change priorities and deadlines easily with the drag-and-drop function.
Colour-code every card.
Export and sync your board's calendar to third-party calendars with a unique iCalendar link.
6. UNITO 2-Way Board & Card Sync
This Power-Up solves one of the most frustrating aspects of Trello by letting you connect boards and sync their tasks, saving time repeating actions across boards.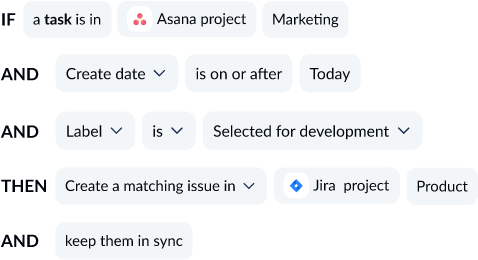 Key Features
Streamline and organise your workflow by building flows to connect and sync your boards and individual cards so you don't have to constantly swap between them and update the same information multiple times.
Mirror and sync all the fields you need: title, comments, members, labels, due dates, status, checklists, attachments, and more.
Build a Trello master board including cards from multiple boards to give you a holistic overview of tasks.
Syncs with other Power-Up integrations and external tools.
Pricing
UNITO 2-Way Board & Card Sync pricing ranges from $10 per month for 3 active users to $249 for 40 active users. Each of their price plans includes a free 14-day trial.
Best Industry-Specific Trello Power-Ups
Enable true agile project management in Trello by creating charts and reports with Corrello's dashboards for Scrum and Kanban teams.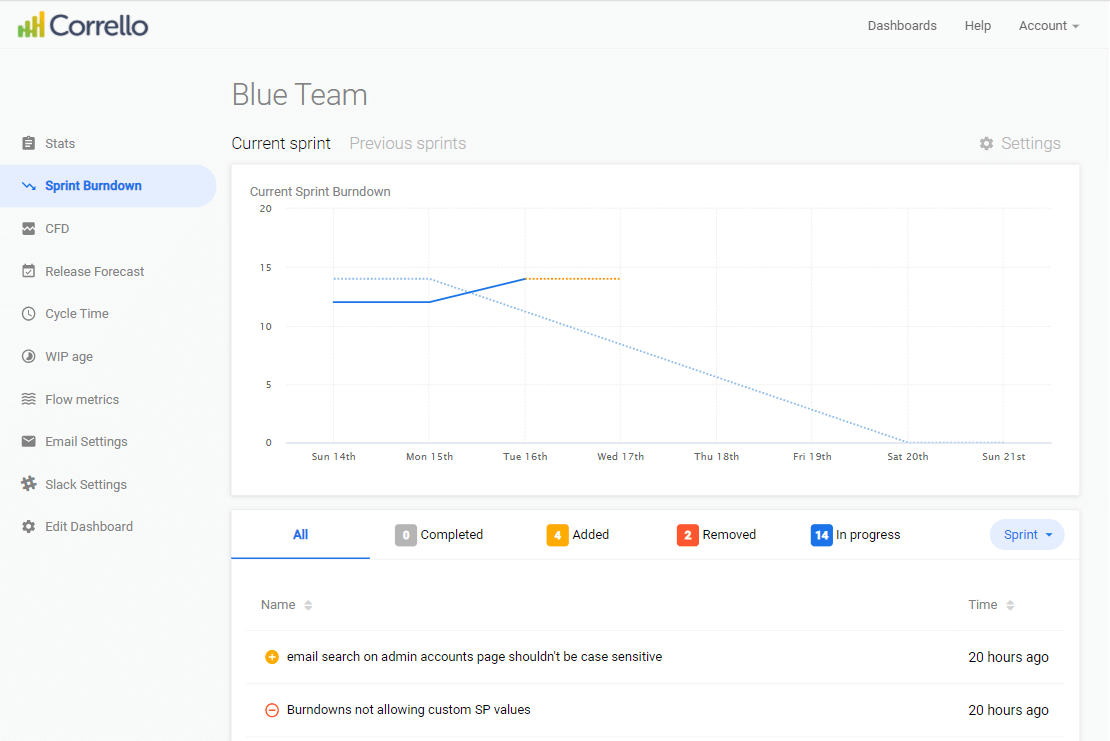 Key Features
Keep your team on track day to day during sprints with Corrello's burndown charts (also available as a standalone Trello Power-Up) and review past sprints and velocity.
CFD and Cycle Time charts show your team how they're working and help identify bottlenecks where they can improve.
WIP Age charts help direct daily activity and prioritisation.
Burnup charts track progress towards completion of an overall project goal on your Scrum or Kanban boards.
Pricing
Corrello costs $5 per team member per board when paid monthly, or $48 annually. There's a free 14-day trial, discounts on pricing over 80 members, and custom enterprise pricing available on request.
8. Bonus: Agile Tools by Corrello
Free Power-Ups that allow you to add Story Points and WIP limits to your Trello boards:
Set WIP limits for the lists on your boards, display limits on the front of your cards (see below), and get a warning when the limits are reached or breached to ensure tasks are being achieved. Before your team wants to pull more work into their WIP list, they have to move something else out.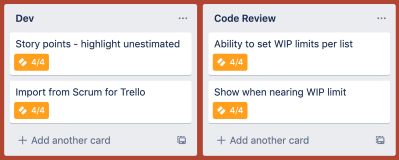 Import story points from Scrum to Trello with one click and display them on your cards. Story points can also be colour coded for easy identification of large vs small cards. Show the count of cards or points in each list for a quick overview of upcoming work and past velocities.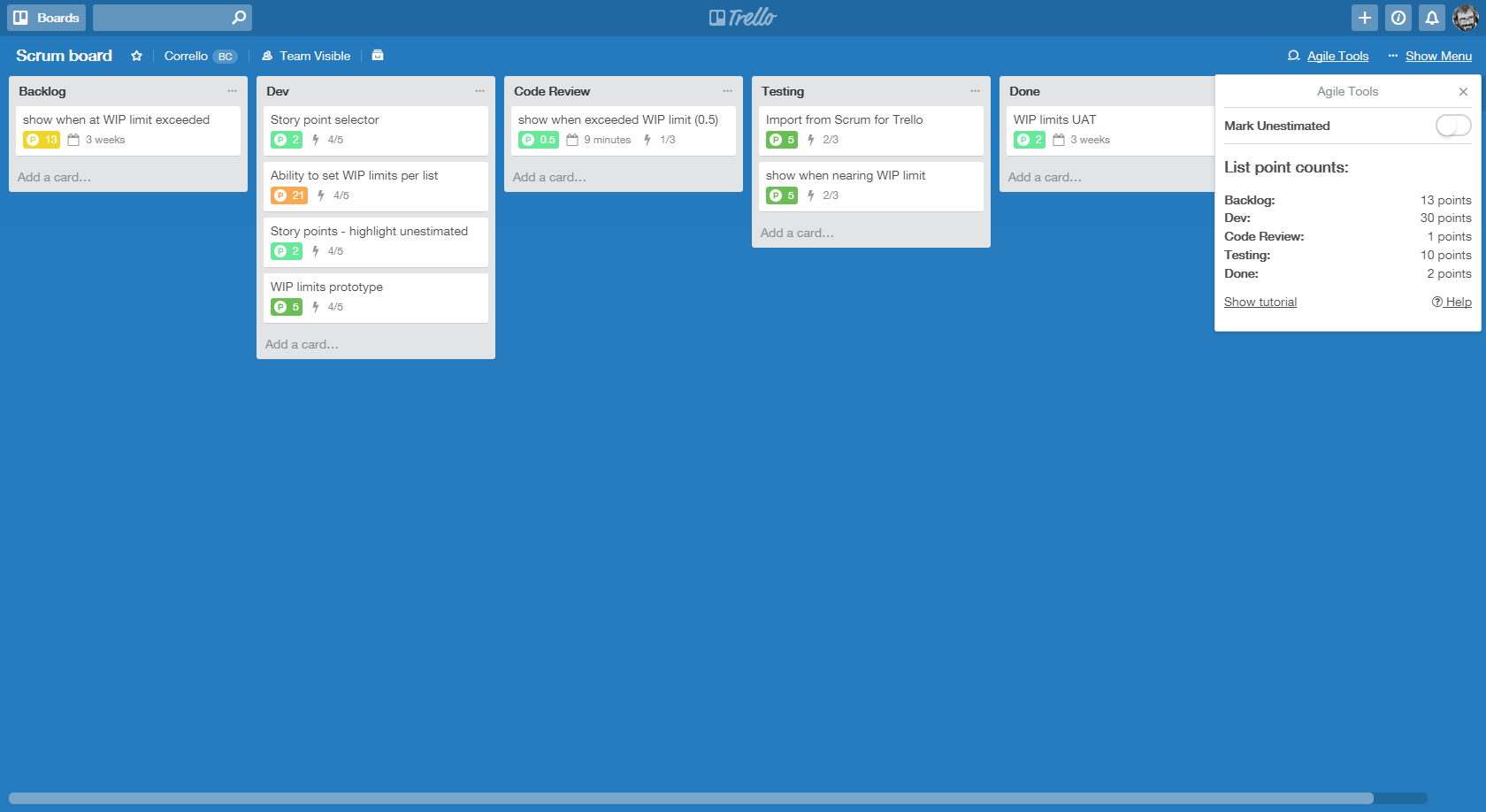 9. CRMble
An easy-to-use CRM built specifically for Trello, CRMble allows you to manage your sales pipeline (and more) from within Trello.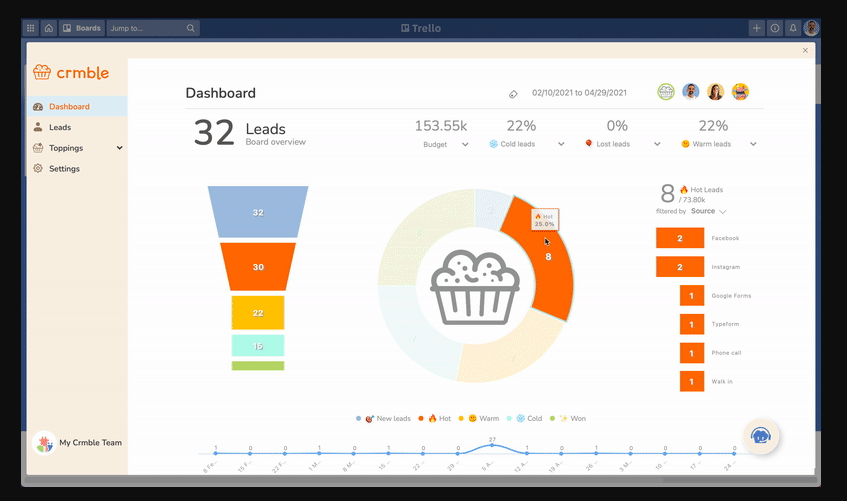 Key Features
Create and manage new leads by adding cards or import from spreadsheets and other CRM and sales tools like Google Contacts, Facebook Leads, Zapier, and Typeform.
Organise sales funnel using built-in CRMble templates.
Visualize business insights with charts on continuous lead position tracking, volume of leads by source, percentage of leads by stage, and more.
Follow up on emails from within Trello using the Gmail integration, or "Topping".
Pricing
CRMble started as free but they are in the process of introducing paid plans in early 2022
How to Add Trello Power-Ups
Inside a Trello board, click on Show Menu in the top-right corner, and select Power-Ups
Scroll down the categories or use the search bar at the top to type in the name of the Power-Up you want
Click Add - it's as simple as that!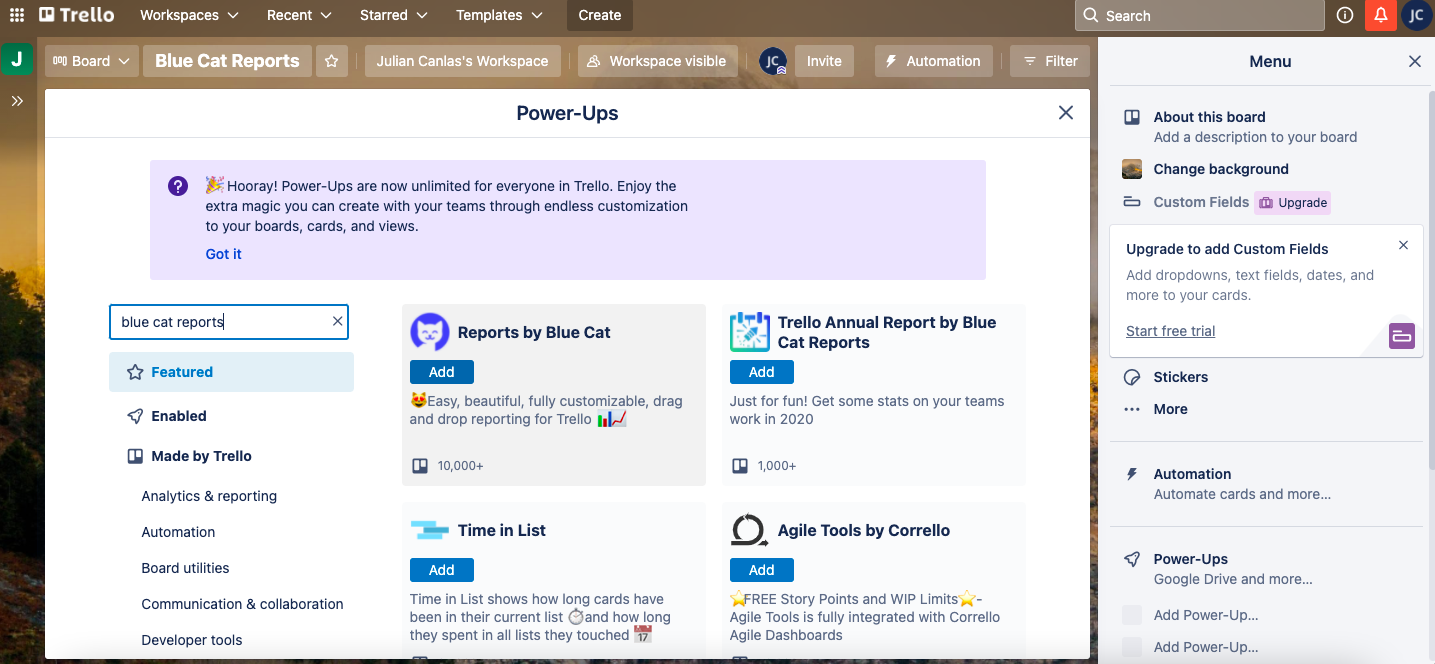 Power-Up Your Trello Workspace With The Best Features
There's a huge range of Trello Power-Ups available to meet almost every business requirement. Whichever you decide to try out, make sure to track your improved performance using Blue Cat Reports. Start your free trial today and get monitoring your boosted productivity with our simple but beautiful charts!