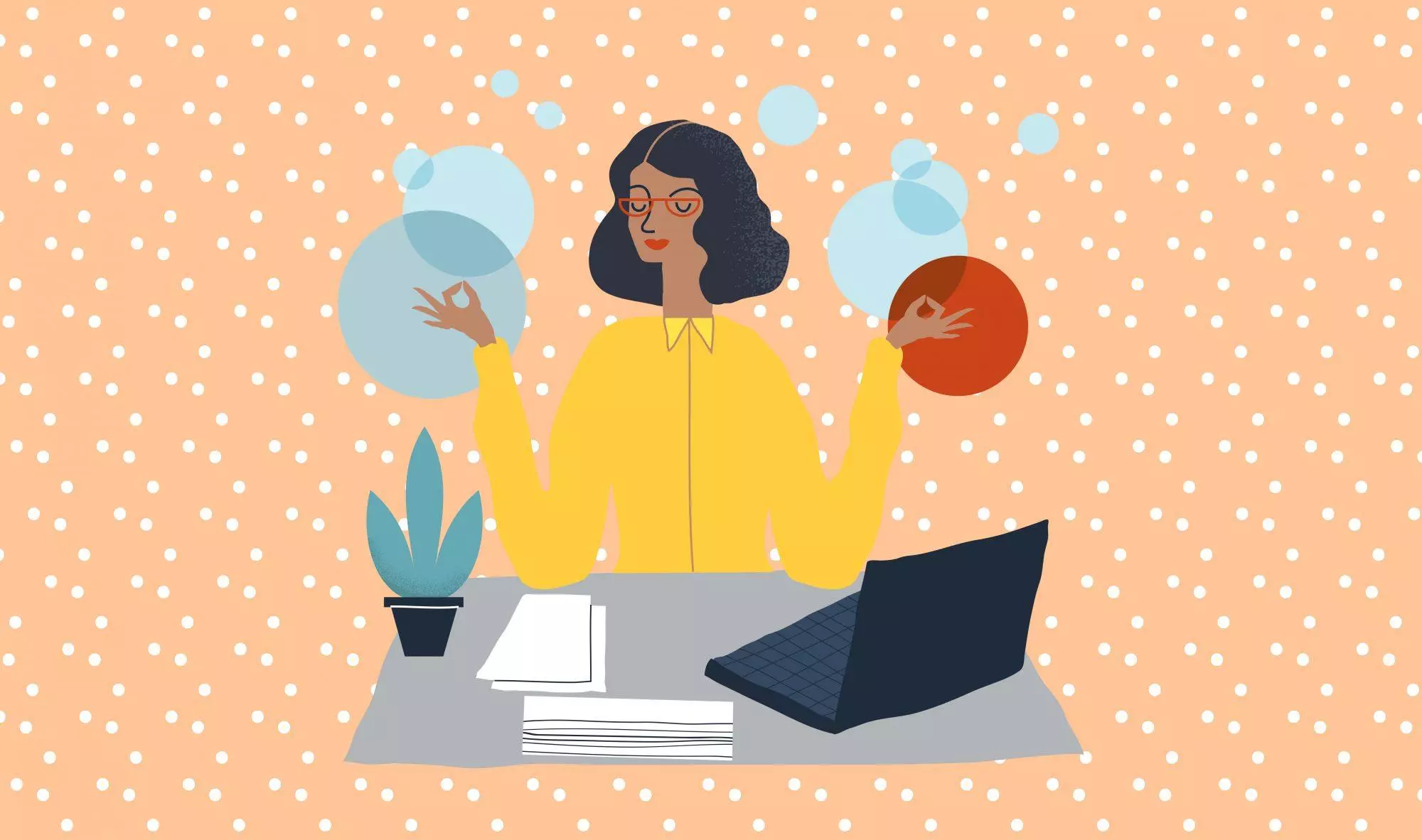 Being organized is a vital skill for a project manager to have. As a project manager, it is up to you to make sure that a project goes smoothly from start to finish.
You always need to find ways to get better. We have compiled a list of the 10 proven methods and strategies to stay on track with your project management.
Don't forget about Trello powered by Blue Cat Reports. These are powerful tools that can help you streamline your project planning operation. We will talk more about these two later in the article.
Create the project plan
There is a saying that goes "without a map, it is very difficult to get to the destination". This is why you should consider creating your project plan as the first thing to do.
You shouldn't push forward without a goal. Don't try to do things as you go. That can be a recipe for disaster.
With proper planning, you will ensure that everything moves smoothly. This way, everyone knows what they are supposed to do.
Your project plan should include:
Your budget
A defined project timeline
Roles and responsibilities of everyone involved
The goals and objectives of the project
The project deliverable
The project schedules
Organize priorities
Without a detailed to-do list, you will end up inefficient. You will also run the risk of forgetting important tasks. That's why this should be one of your very priorities.
Make sure to set clear and concise priorities in the order that they are supposed to be done. This way it will not only benefit you, but it will also benefit your team. Everything will end up going smoothly because everyone will know what tasks are priorities.
Set a deadline
Don't mistake priorities with deadlines. With priorities, you will know what to do. With deadlines, you will know what timeframe you have to get the priorities done. Deadlines are the finish line for milestones.
You should see deadlines as a motivation to finish the given task on time. Even though they might seem intimidating. It is needed pressure that helps the process become more efficient. Think about it, you would run the risk of running a very chaotic project without proper deadlines.
Deadlines allow you to measure the accountability of your team and see if there is someone that is holding something up.
Create project milestones
Powering through a big project for a long period can be unmotivating. That is why it is vital to set up small victories along the way in the form of milestones. This helps you break down the project into digestible segments and makes getting to the deadline easier.
Setting milestones makes reaching your goals easier. It takes the pressure off of looking at the bigger picture and sets your teams to focus on what they need to do now. By reaching these milestones your team will be more motivated to keep on moving forward.
Over-communicate
Always encourage communication from your team. This allows your team to build better relationships. It also helps them understand the communication style of each team member. The better the communication, the smoother that your project will go.
It's better to communicate too much than too little. This also leads to an overall more organized project. That's why it's highly important to address every single question that your team has.
Delegate tasks
Becoming a more efficient project manager involves delegating as much as possible. Don't just let tasks hang around without anyone being responsible for them.
Make sure that every task that is on your list is assigned to a specific person. That way everyone has something to do, and they are not waiting aimlessly. Every time a new task comes up, it should get delegated immediately.
By delegating every task, you will have a better grasp of what each person on your team is supposed to do. This will help you hold them accountable. It will also give you back time so that you can focus on more important issues.
Schedule regular meetings
Meetings are a great environment for collaborations. It's very important to schedule regular meetings with your team. This allows you to go over what is happening with the project you are working on.
Meetings are a ground for you to go over what's working, issues, and updates. For remote teams, Keep in mind the time zone your team members are located in.
Use a proven template
It is important to utilize templates if it's your first time starting a project or your hundredth. This can save you a lot of time. Because by not starting a project from scratch, you can get to work a lot faster.
Trello is a powerful software with a database where you can save templates and kanban boards that worked in the past. That way if you have a similar project to the one you were working on last, you can easily pull up a template. For instance, here is a board template from Trello that you can use to organize your weekly meetings!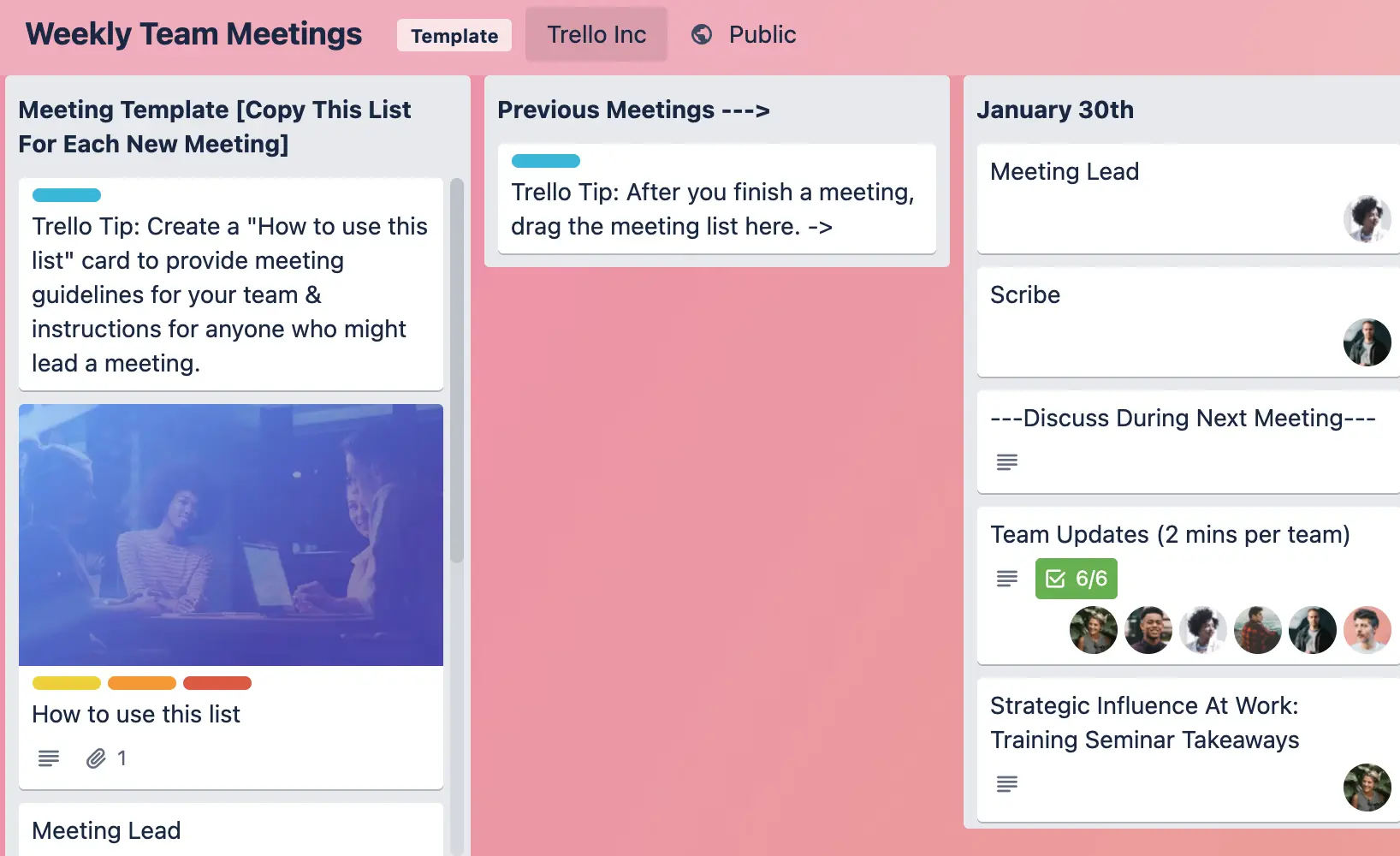 Use powerful software like Trello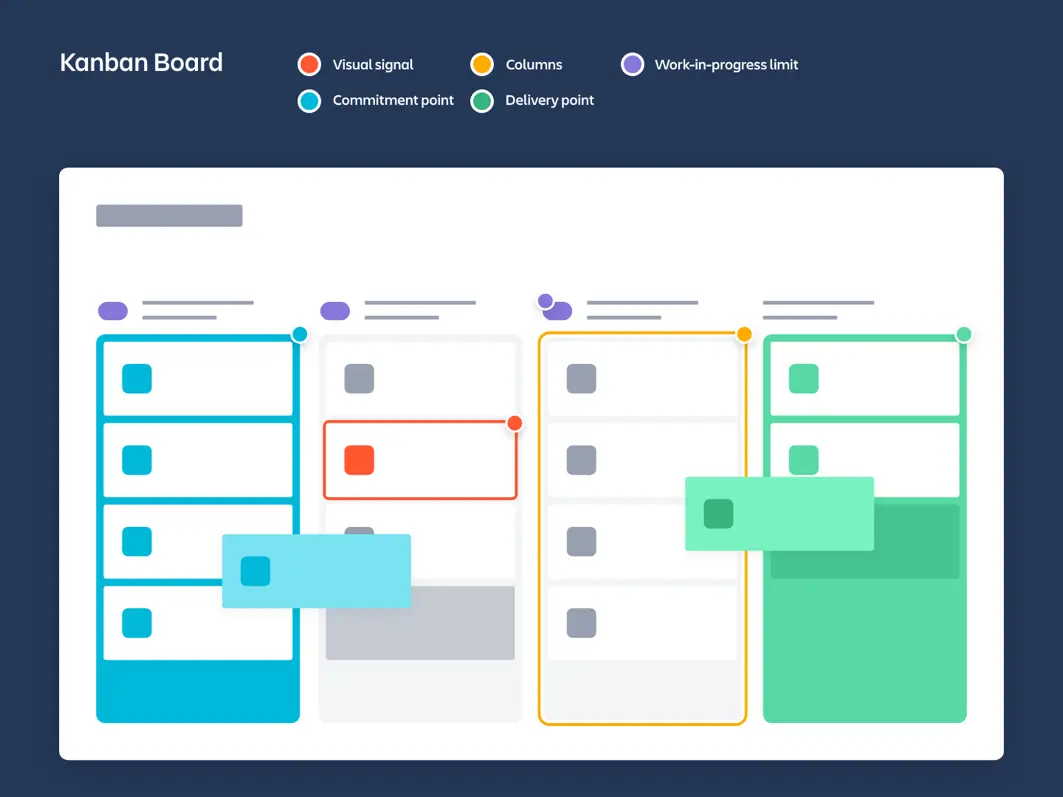 Eliminate spreadsheets by using a powerful software that can take your project management to the next level. Spreadsheets can be very confusing to read and are very limited in what you can do.
Trello is a project management software that has many features that can replace various tools. This also makes it easier because you can keep work all in one place.
You can add "power-ups" which are programs that work directly with Trello like Blue Cat Reports. If all your tools can be found in one place this streamlines your process even more.
Trello lets you organize your projects through the use of Kanban Boards. This allows you to organize your project visually. It displays an organized timeline of your project through the use of "boards and cards". Kanban board lets you visualize your task process.
It promotes incremental progress through sections like:
To-Do: Things you need to start working on.
Doing: Things you are currently working on.
Done: Things you have completed.
This makes it easy for anyone on your team to use. Because this application is digital, it allows everyone to have access. That way you can see what your team members need to do.
It also gives you more control. It allows you to see what's happening with the project at all times.
Utilize reports to become more efficient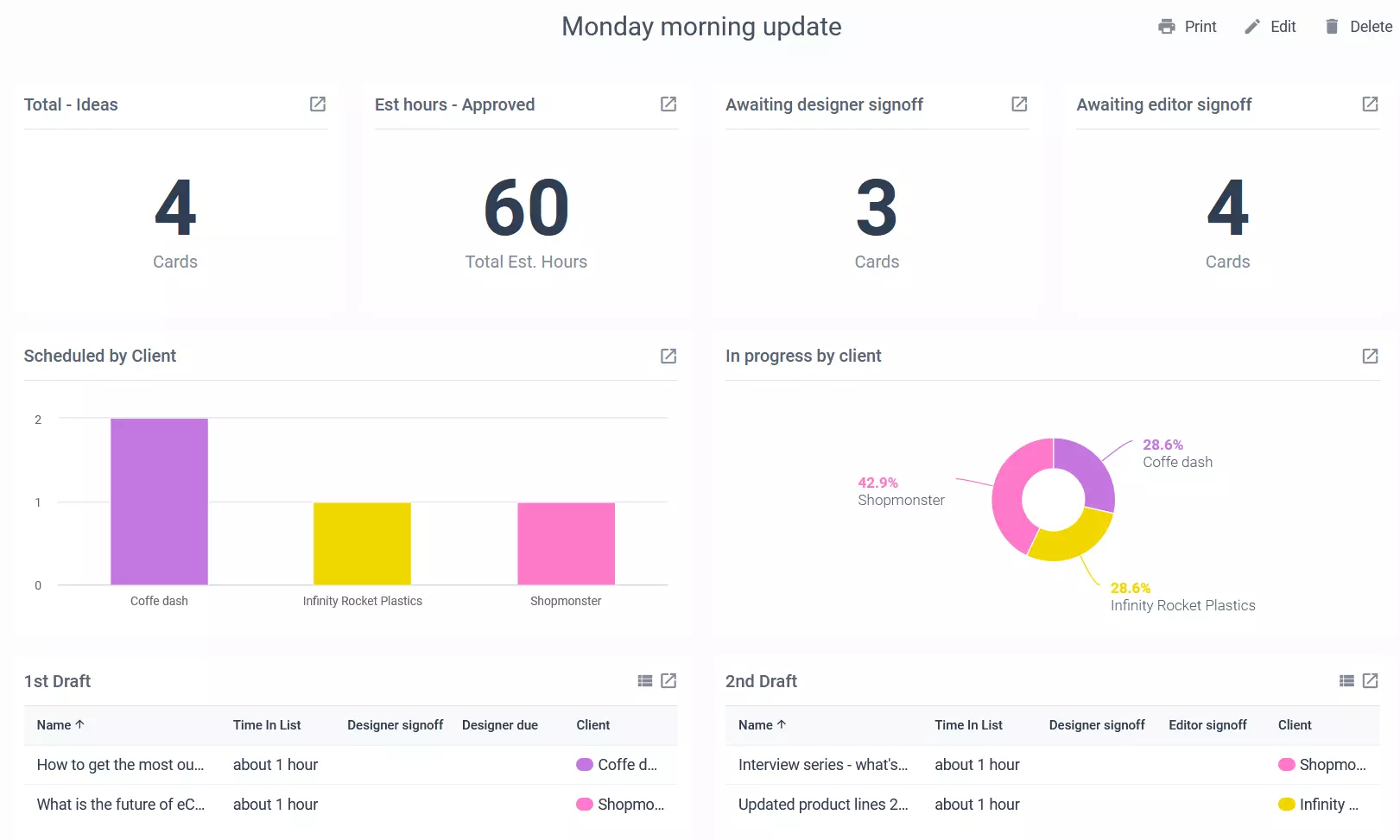 As a project manager, it is vital that you track the progress of everything. However, without the proper tools, this can be very difficult and time-consuming. Blue Cat Reports is a Trello "add-on" that streamlines your reporting process.
It automates the process of pulling reports that way you can use your time to focus on the important items. Because it is a Trello "power-up", it allows you to integrate this tool into your existing workflow.
There are many features to this software such as:
Create visually appealing reports for anything that is going on on your Trello Boards.
Any data that is within your cards you can transform into any desired chart or graph.
Automate your reports to get sent to your email by day, week, or month.
Because your team can have access to Blue Cat Reports. It makes tracking easier for your team.
This software helps you stay on top of your team's productivity.
Very easy to use and set up.
Great for presenting information to the team, and going over information.
Use these tips to level up the way you run your projects
As a project manager, you need to be on top of what your team is up to and that everything is working smoothly. After all, your team's efficiency and productivity partly reflect your organizational skills as a manager.
Hopefully, with these tips, you can get more organized, improve collaboration, and decrease unnecessary stress stemming from poor management. Project management platforms like Trello take off the burden of coordinating different team members, and apps like Blue Cat Reports allow you to optimize your processes by helping you create customizable automated summary reports.
Trello is free to start using and Blue Cat Reports now has a 7-day free trial.