Open Cards Historically
This chart will track your total open cards over a historical time period. You can use this to see if your workload is growing or shrinking over time.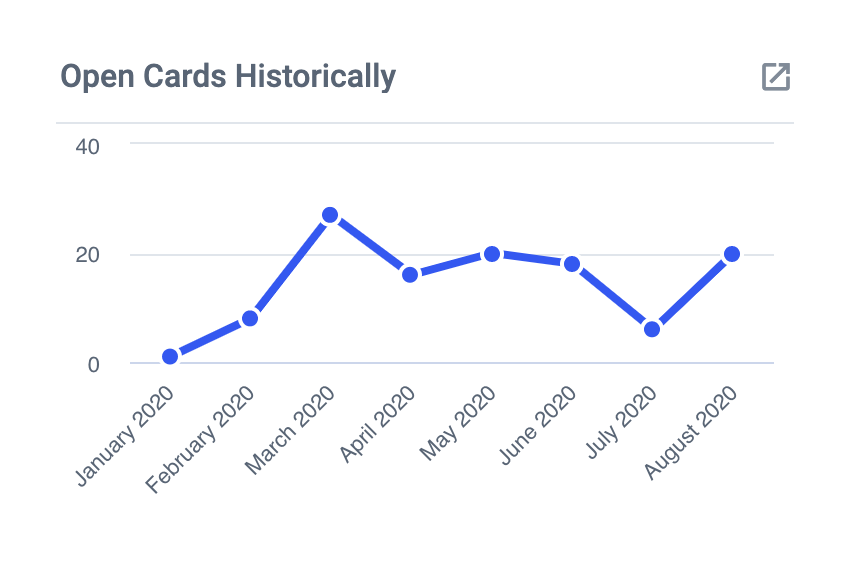 To get started, create a Historical Chart for open Cards.
Once complete, you can set the display time frame by opening the calendar window from the bottom right-hand corner of the tile.

You can use the pre-set time frames from the right hand side, or you can set your own custom time frame by using the calendar to set your start and end dates.