We have just launched the simplest (and most powerful) Reporting for Trello - Blue Cat Reports. You can find it in the Power-Up directory under Reporting and Analytics or on your Trello Boards.
Start with an empty report

Then add the components you want, choose the data to show, and drag and drop them to get anything you want.
It is easy to build analytical reports showing past performance, suitable for monthly reviews.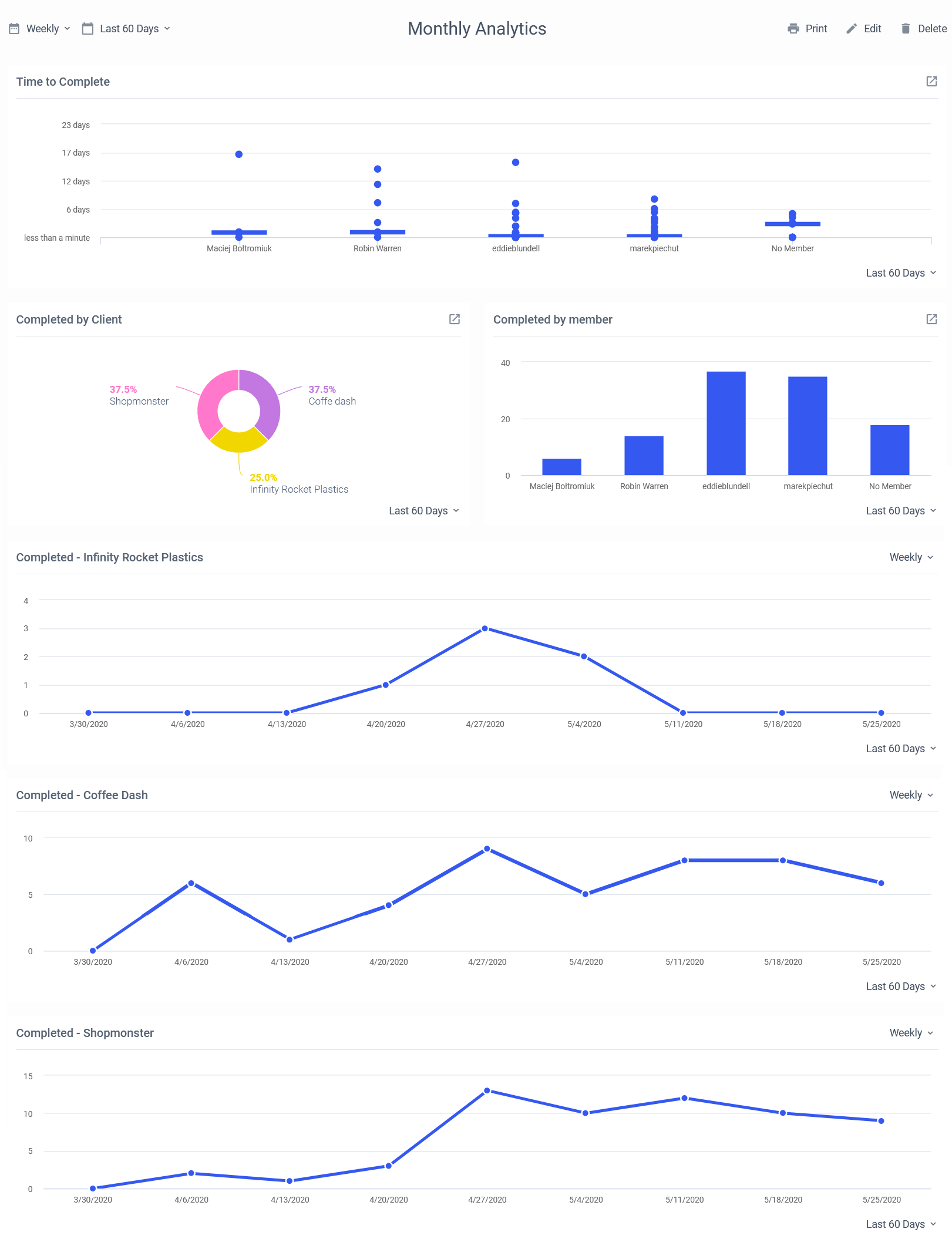 You can also build more operational style reports and dashboards you will want to share with your team daily to manage your workflow.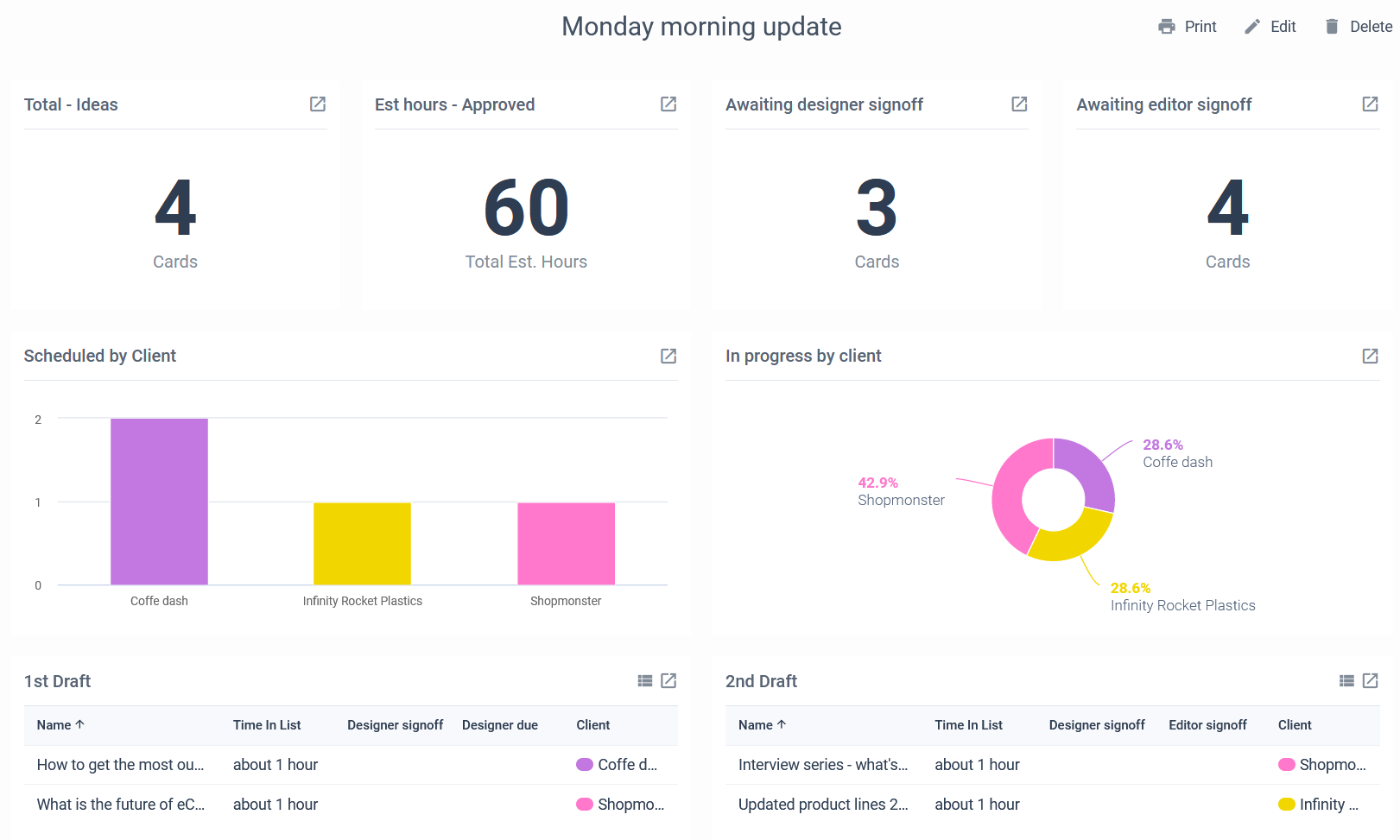 All reports and charts allow drilldown to see more detail, plus printing or extracting a pdf to share with others.
Some of the features you can expect in Blue Cat Reports
Pie and Bar charts - grouped by List/Label/Member or Custom Fields
Count Cards or sum Custom Number Fields for all charts
Historical charts showing counts over time
Time to complete charts showing how long your Cards take to complete broken down any way you want.
Dimple number counts and lists of Cards
Blue Cat Reports for Trello includes all our experience building Corrello and over a decade of experience building reporting solutions before that. This is the reporting solution you wished Trello would build! But they didn't, so we did :)