Yeeehaaaa!
I am excited to finally announce that you can now filter your Control chart and Cycle times by label in Corrello, check it out!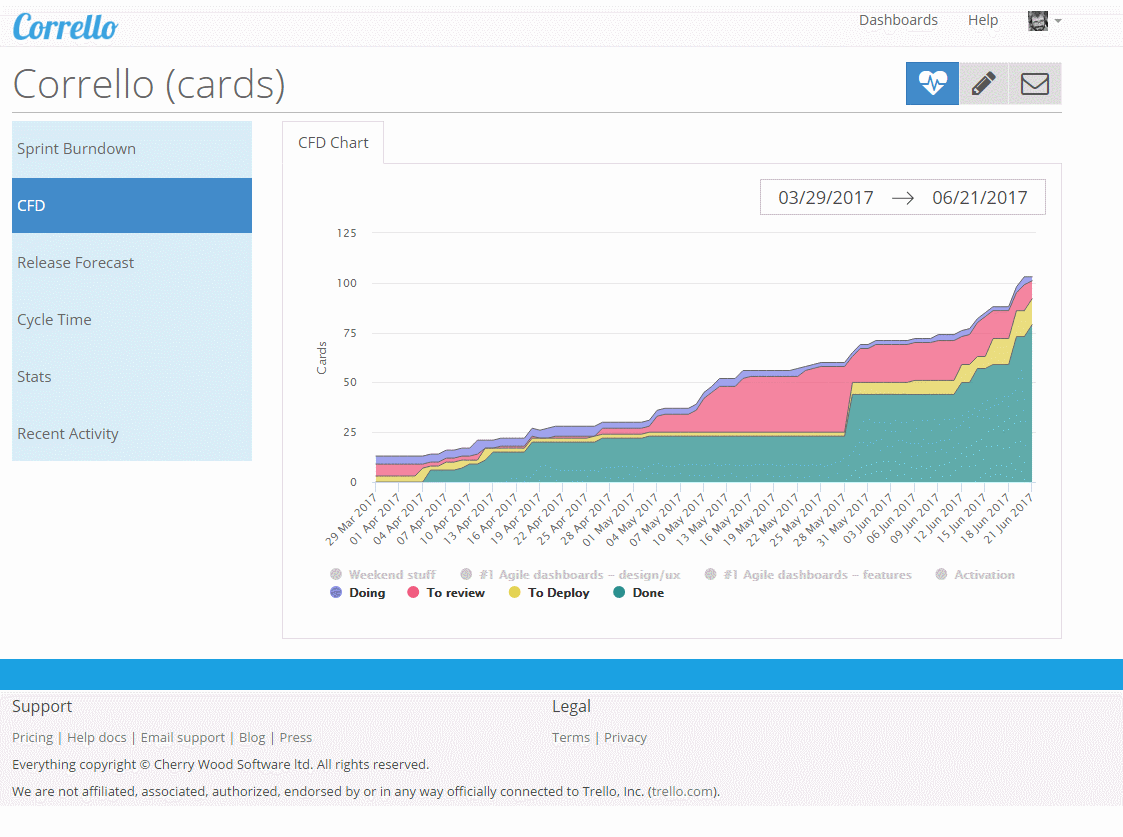 Cycle times are a great tool, but sometimes you want to be able to get cycle times not just as a whole across the team but broken down by class of task. For example, what is your cycle time for bugs? Or for all tasks except 'Production server' ones? Or just the enhancements?
All that and more is now possible in Corrello. You can view the Control chart and cycle times as a total of all cards in the date range selected, or just for certain selected labels. Or even for cards with no labels.
You can check this out now on your own dashboards, simply log in to your dashboards. Or if you don't currently have an account feel free to sign up to give it a go.
Watch this space for plenty more improvements in the coming months!