Trello just announced their power-ups platform and here at Corrello we're announcing our Corrello power-up for Trello. This is something we've been working on with the team at Trello since late last year, so it's great to be able to talk about it at last!
The Corrello power-up is one of the first power-ups to be developed by someone other than the Trello team. It adds a Corrello button in the top right of your Trello board. Clicking on that gives you options to see a cumulative flow diagram, burndown chart or the full dashboard for that board. There are more details on enabling and using the power-up here.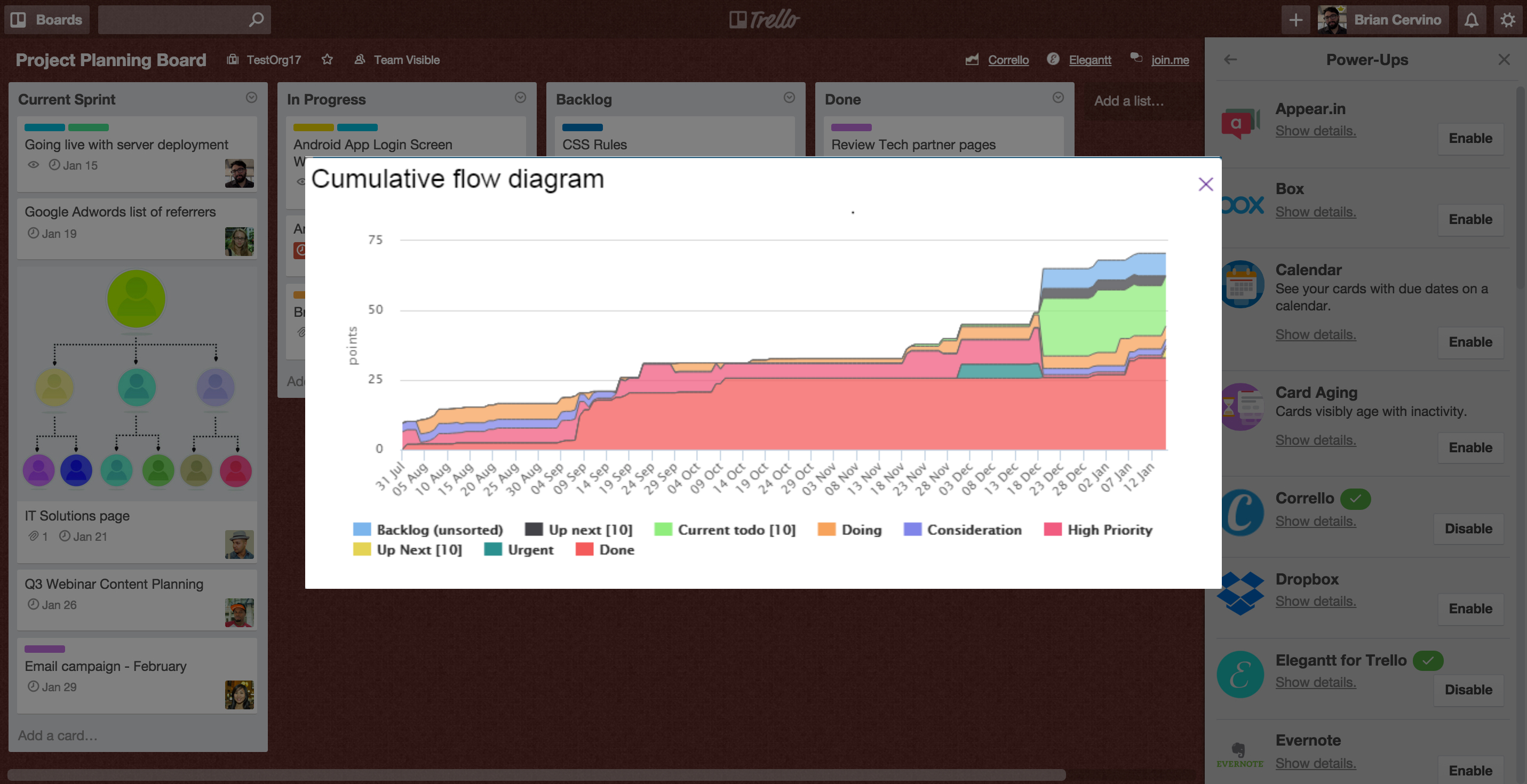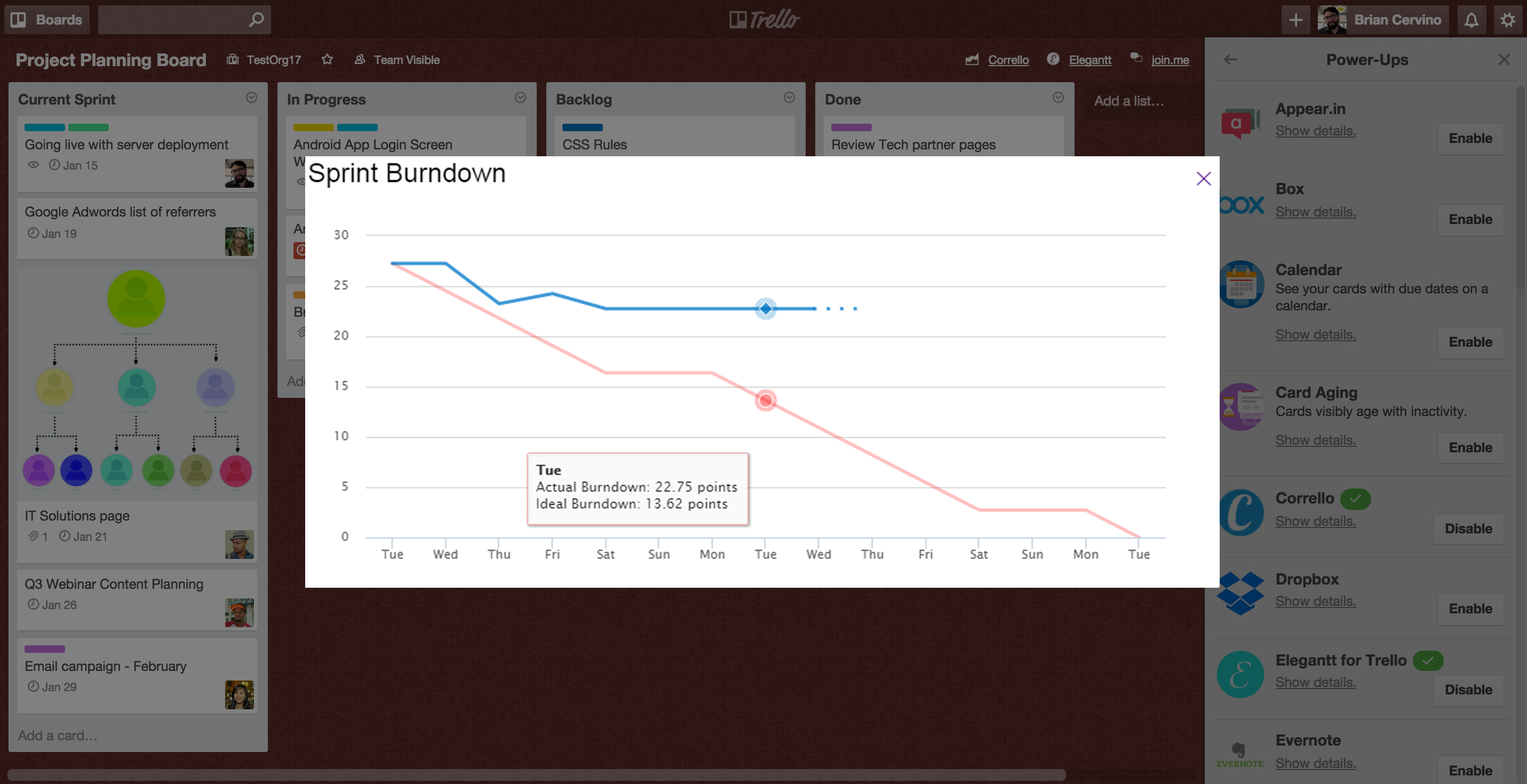 I'll be adding more features in future, let me know what you want to see.